Vietnam is a country with a long tradition and culture. Along with the historical development of Vietnamese culture is a drink known as "national wine" – traditional white wine.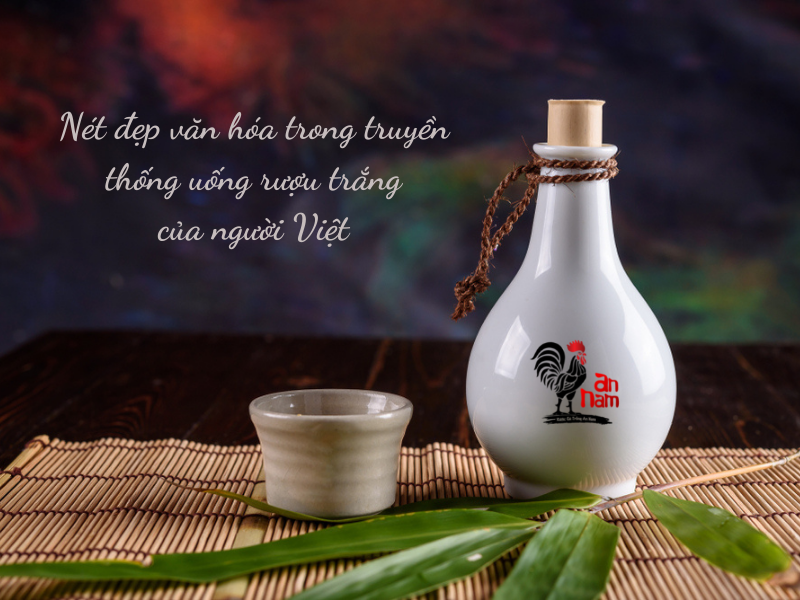 The wine flows along with the history of the country
Since the dawn of the country, wine has been the preferred drink of nobles such as kings, royalty to farmers. The book Linh Nam Chich Quai writes: "In the early days of building the country, the people's food was not enough. Using bark to make clothes, weaving sedge formats, rice wort for wine,…".
Not only that, but alcohol is also used a lot to worship, sacrifice to ancestors, heaven and earth, and other important rituals. Legend has it that, in the past, when King Le Thai To was on patrol, he came to a place where he saw beautiful mountains and rivers and immediately took the wine and prayed, saying: "This place is beautiful, if the gods have a spirit, please accept my wine." Sure enough, that night the king dreamed that there was a God who called himself Ly Phuc Man ……
Most places in our country know how to make their own wine to drink, no imported or exported wine ever. Wine is an indispensable thing in sacrifices, festivals, banquets, weddings, ghosts, fasting, asking,…
Since the French came to Vietnam, forcing our people to drink imported wine to collect taxes and forbade people to make their own wine. It is said that "Quoc Lui" wine was born from this period because the practice of making alcohol on its own was considered "nationally forbidden".
Referring to the delicious wine jars, it is impossible to ignore the beautiful poems about the wine of the ancient poets:
Nguyen Trai wrote: "Poetry bags, cheap wine gourds – Healthier use, a few miles on the road". Or "Mourning debt, holding white mourning, clapping hands – Relaxing poetry bag of wine" according to Nguyen Cong Tru.
The way of drinking wine shows hospitality, respect from above and below
Vietnamese people in drinking culture often don't have many beautiful greetings, but only use the word "dzo" instead of greetings that have not been seen for a long time, wishes for health, encouragement with friends and comrades for a long time meet.
In the family relationship, children invite their grandparents to drink, parents show respect, grandparents offer wine to children and grandchildren to show love and closeness.
In relationships with colleagues and partners, a glass of wine is the catalyst, instead of the opening of the story to connect the relationship between people.
——————————————–
An Nam Rooster Wine
Hotline: 097 150 2288
Website: http://avinaa.com/
Address: Vuon Dao building, 689 Lac Long Quan, Tay Ho, Hanoi.