White wine has long been a traditional drink of our Vietnamese people. It was Nguyen Trai who once wrote: "Race to spend a cup of wine and verses – Waterpipe tobacco is sweet and light, moves are low and high" to talk about elegant pleasures including drinking wine of the ancient Confucians.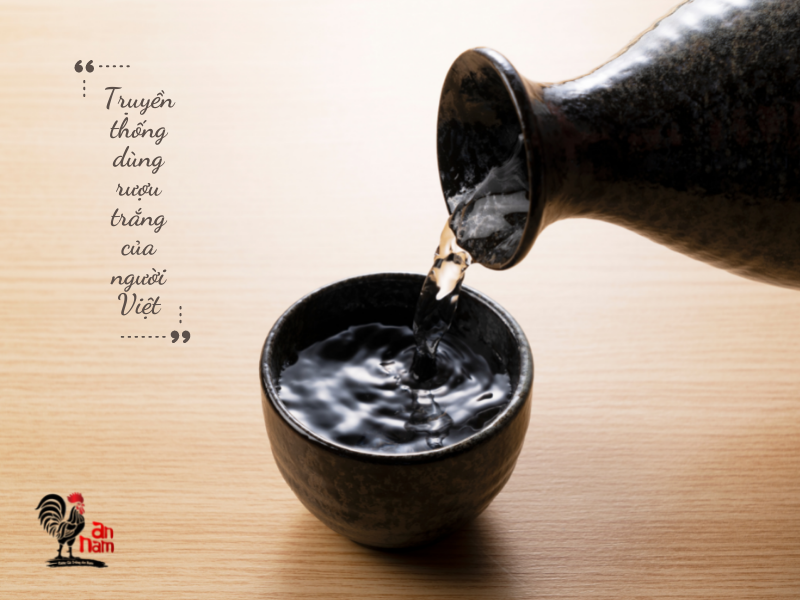 Alcohol is an age-old drink that is used from generation to generation, favored by all social classes. If farmers often drink alcohol at meals or meet friends, business people often drink alcohol when meeting partners and socializing. Alcohol not only helps writers and poets get creative inspiration, but it also becomes material for poets to write and write poetry.
Vietnamese people often drink alcohol with meals. This has the meaning of harmonious coexistence, in accordance with the principle of "yin and yang development" of the East.
People also use white wine to soak the medicine. People often soak white wine with fruits such as apples, apricots, plums, litchi, ginseng, or animals such as seahorses, snakes… to create a delicious taste while still retaining nutrients. in pickled foods. When using these soaked wines, users will easily absorb their nutrients into the body, making us healthier.
Not only that, but white wine is also used a lot in the processing of dishes such as removing the fishy smell of fish, softening bread, preserving food,…
What do you know about our nation's drinking tradition? Share your views in the comments!
——————————————–
An Nam Rooster Wine
Hotline: 097 150 2288 VND
Website: http://avinaa.com/
Address: Vuon Dao building, 689 Lac Long Quan, Tay Ho, Hanoi.