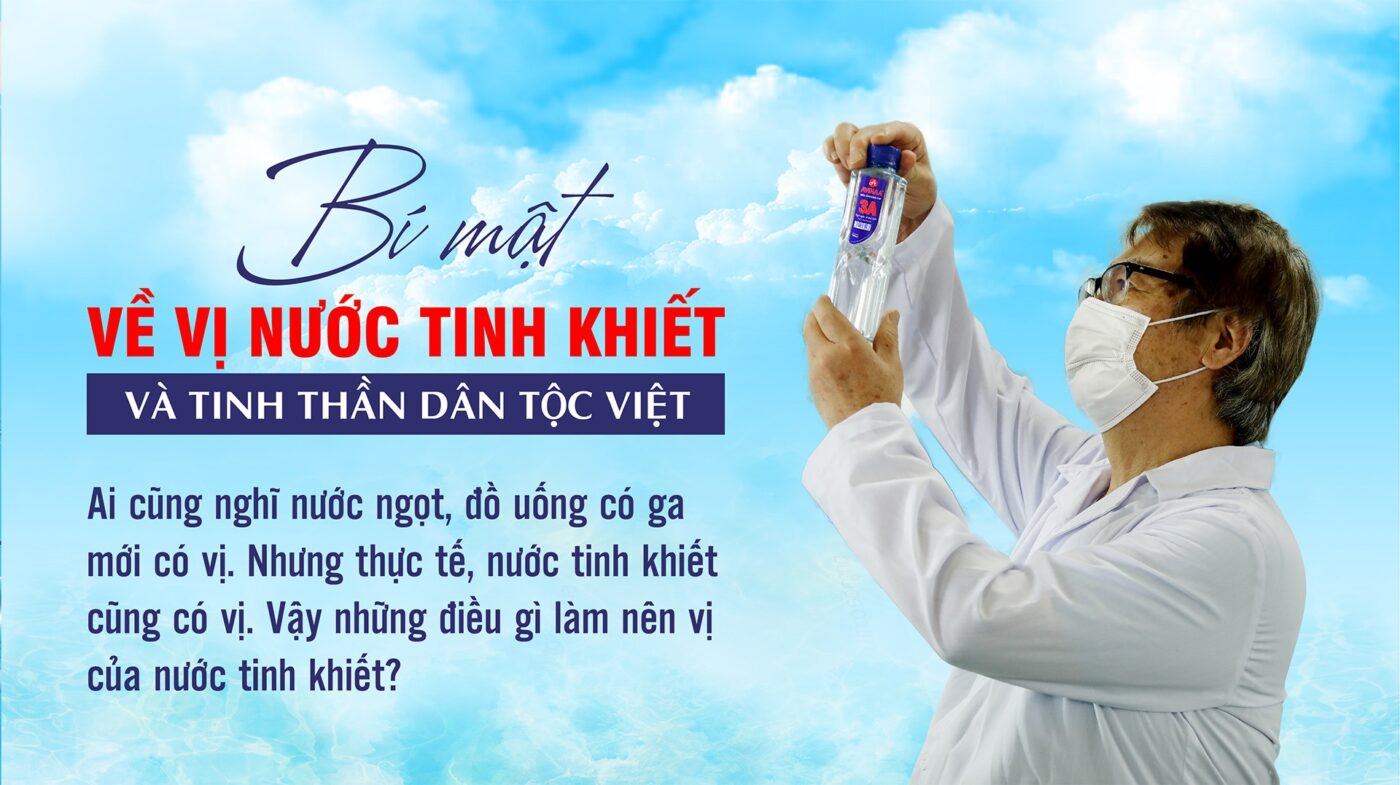 "Only those who play the "filtered" water system can distinguish the taste of these types of water", the "challenge" sentence comes with images of "filtered" water bottles of famous bottled water brands from water. appeared on a social networking site Facebook in recent days attracted nearly 10,000 interactions and thousands of comments. A lot of people have extremely interesting comments about… the taste of pure water.
"Oh, pure water also has a taste, do you think that all water tastes the same?", a facebooker asked and immediately received hundreds of comments … counterattack.
Many people also commented on the "taste" story of which brand was the most pleasant.
"I never thought that pure water could taste until I tried products of different brands. It is true that each brand has its own taste, must try to see", a comment from the Facebook account Nguyen Tam. Many members, in the interesting topic about the taste of water mentioned above, think that each brand of purified water currently on the market has a unique taste: it has a mineral water-like taste, a taste like water. filtered to cool, sweet taste like light sugar, sweet like natural rainwater…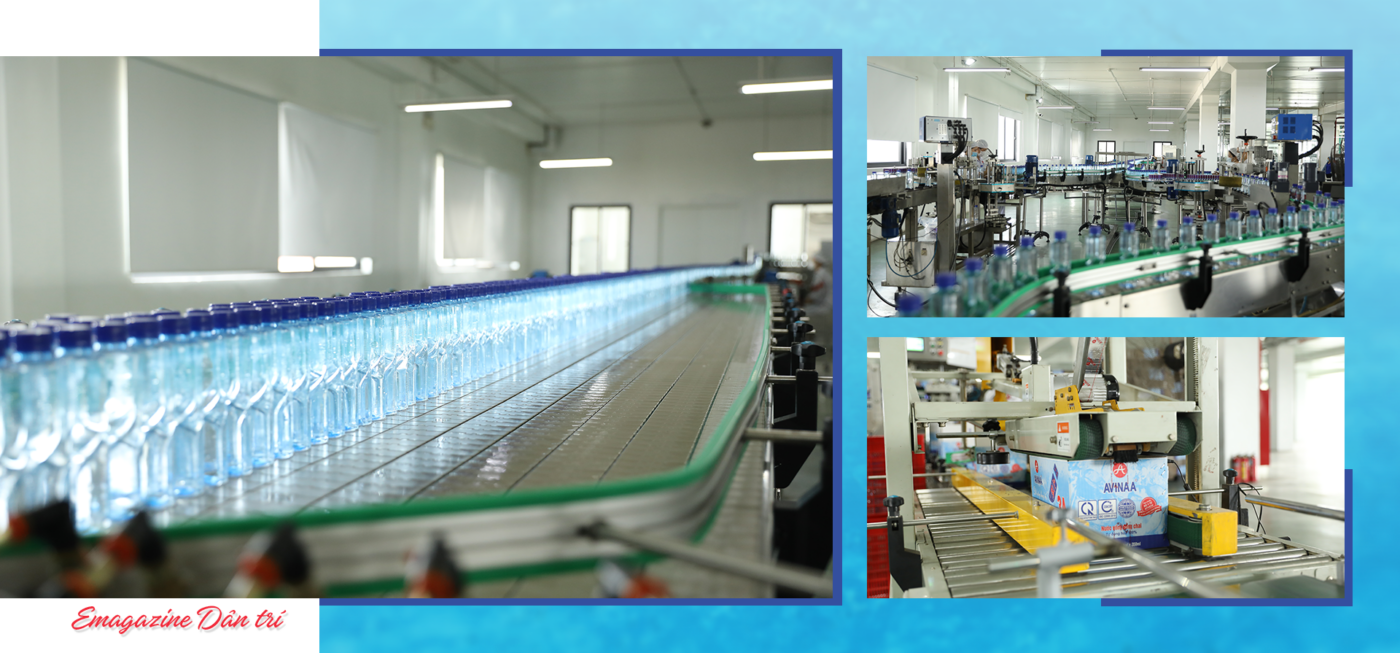 About 5 years ago, when soft drinks and sugary drinks dominated the market, the story of "review of pure water taste" as above was probably quite strange. However, recently, consumers are increasingly concerned about health and safety, so the purified water market is increasingly booming with many different brands, diverse products, and trends in drinking water. This is more and more, the appearance of "product review" like above is not too strange.
Not only in the world, in Vietnam, but the bottled water market in recent years also has almost "hundreds of flowers in bloom" with the appearance of a series of big foreign brands. Drinking filtered, purified water has almost become a global trend. Recently, the famous player C also made a move to cheer for pure water when he removed the world-famous carbonated drink bottle and said "Drink water" during the pre-match press conference in Hungary.
"Don't you find it strange, this or that type are all foreign brands? Vietnam is full of companies making bottled water but the taste of water even eats away from foreign companies, why not support the goods? Viet", in many comments on the above topic, there is a comment with such content. Interacting with this idea, there are many opinions that all agree: "Support Vietnamese goods", "Vote for Vietnamese goods", "Try to drink bottled water in Vietnam, AVIA-3A is worth a try", "Bottled water made by Vietnamese companies is no less competitive than foreign products, try it and you will know"…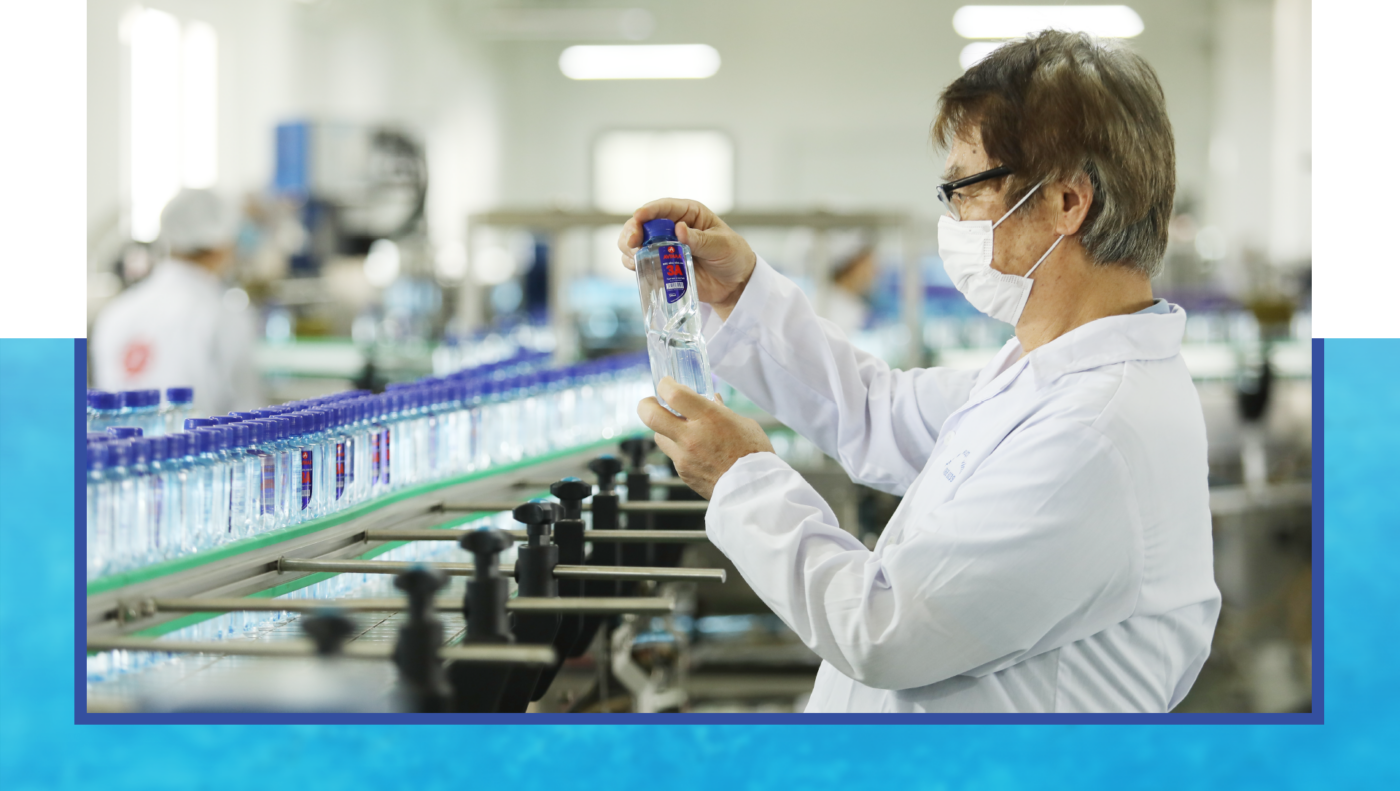 "I thought AVIA-3A was also a foreign product. Because the bottle design is very nice, the bottle is thin, light, transparent plastic and the water taste is very good, easy to drink and a bit sweet, tastes like natural rainwater", is content of a comment about the purified water product AVIA-3A. Pictures and information about AVIA-3A water make many people curious about the product.

The debate regarding… the taste of pure water in the above topic has not been settled at last. So, does purified water taste good or not?
The answer is yes. How pure the water tastes is completely determined by the source of the water and the filtration process. Each business in the field of bottled water has its own secret to creating the taste of its products.
Mr. Dinh Tung, a customer in Hanoi, said that in the past, he bought bottled water for his family to use mainly to look at the brand. "Every time I see a brand that is advertised a lot on TV, I will buy it again but I can't find "true love", the famous one has a slightly difficult mineral taste, some domestic ones are not impressive because of the taste. similar, pale," Tung shared.
One day, Mr. Tung was introduced to AVIA-3A bottled water and, in his words, was "addicted since then". Mr. Tung also introduced AVIA-3A bottled water, bottled water of the same brand, to friends, relatives, everyone liked. "When people know that these are Vietnamese products, sourced from Vietnam and manufactured by a Vietnamese company, people can't help but be surprised because the quality is no less than the products of foreign brands, even more, delicious because tastes like rainwater," he expressed.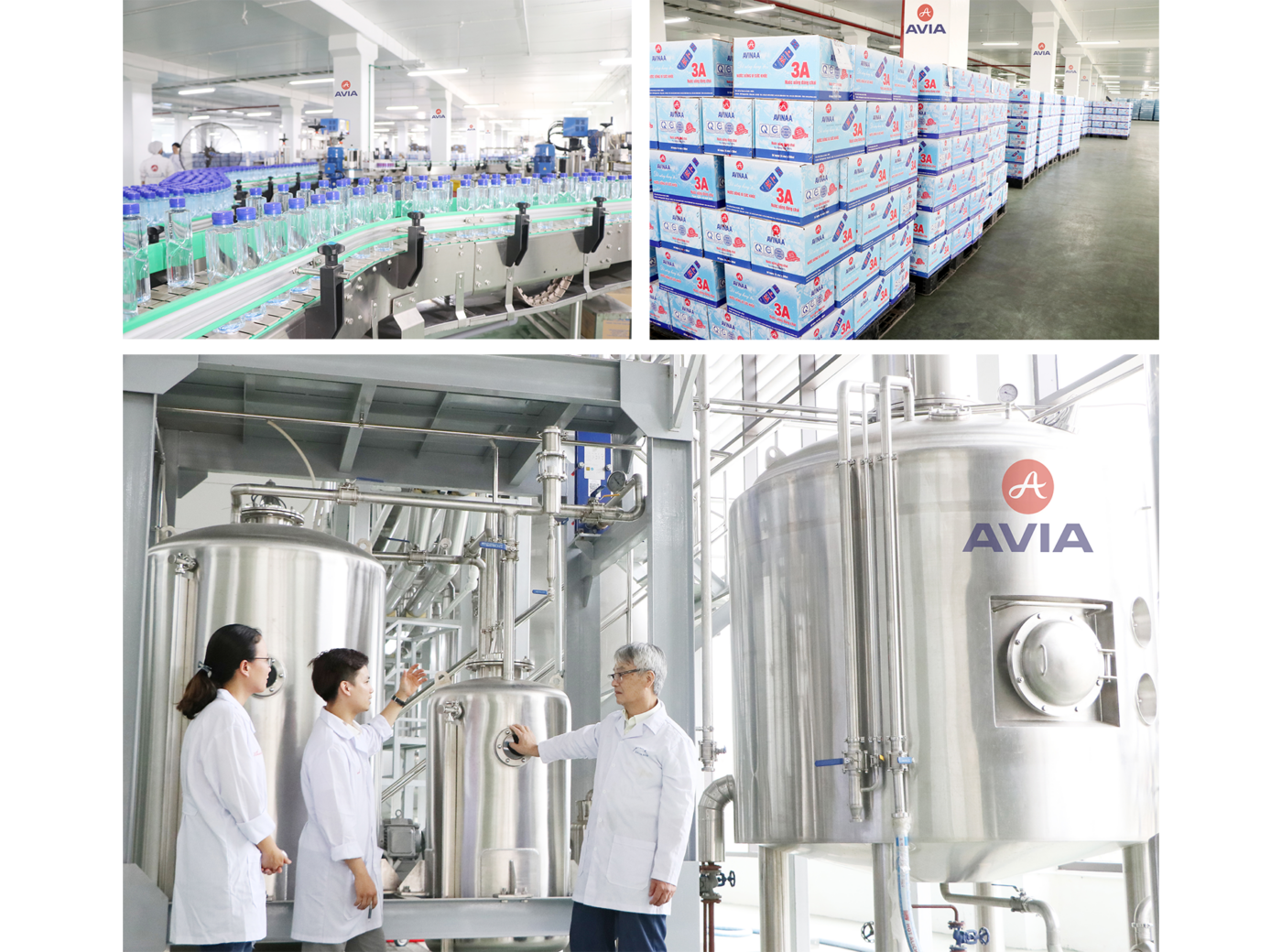 Appearing on the market since 2008, AVIA-3A bottled water is a product of AVIA Joint Stock Company – a 100% pure Vietnamese enterprise, founded and owned by Vietnamese people. The interesting point is that not only distributed in the domestic market, AVIA-3A pure water also "brings the bell to beat the country" when it is exported to other markets, including relatively "fastidious" markets.
Domestically, since 2009, AVIA has developed a system of more than 100 distributors and agents spread across the country. According to the information we have, the average annual growth rate of this beverage manufacturing company reaches 30% – an extremely unexpected growth for a domestic business, in the context of having to compete with many competitors foreign "big man".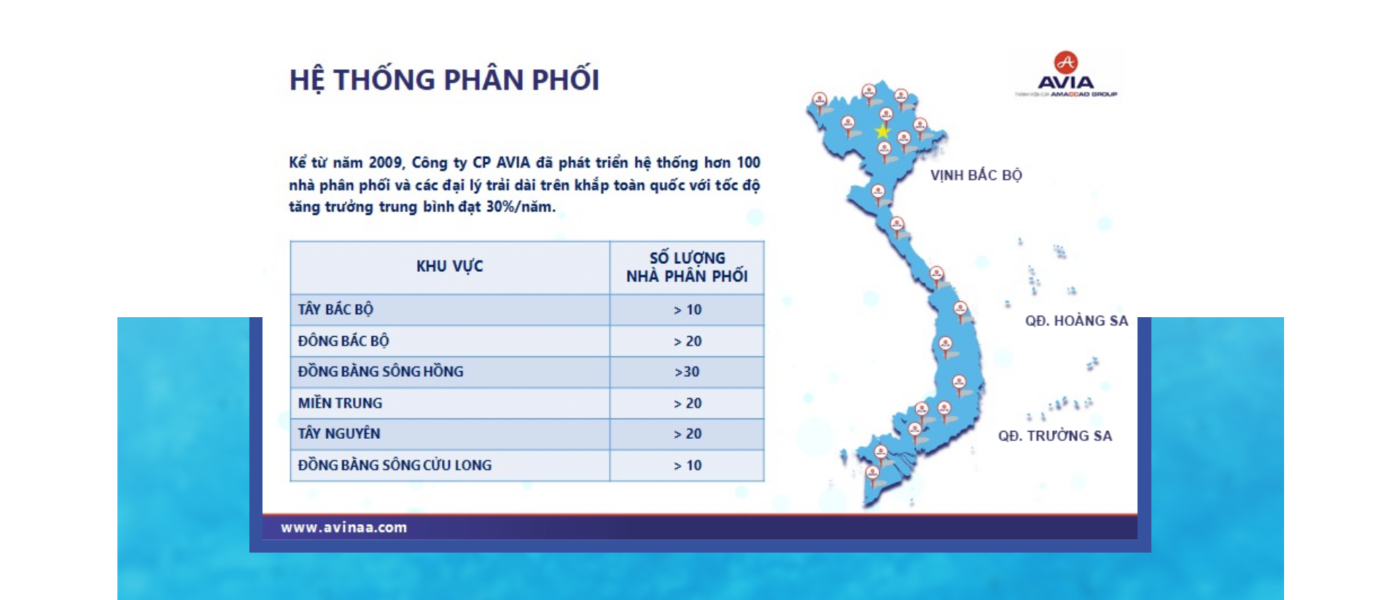 Sharing with Dan Tri, Mr. To Nhat, Vice Chairman of the Board of Directors and General Director of AMACCAO Group, the parent corporation of AVIA Joint Stock Company, said that if he had the opportunity to visit AVIA's purified water factory, he would surely Surely everyone will be impressed with the production process, the technology is not inferior to any big brand.
"Why can we export purified water? It's not a coincidence. Partners visit the factory, are provided with quality documents, are randomly sampled for quality inspection", Mr. Nhat said. To share. Holding the AVIA-3A water bottle in his hand, Mr. Nhat explained in detail the materials to make the bottle as well as the idea to create a unique and handy bottle. Not to mention, the factor that makes 3A pure water score is a pure Vietnamese product, 100% produced by a Vietnamese company, 100% raw material source from Vietnam, and production technology in this flat world is always the same. With money and expertise, you can have "the most advanced technology".

One day at the supermarket, Ngoc Linh, a Vietnamese student in Singapore, was quite surprised when she held a bottle of 3A pure water with the words "PRODUCT OF VIETNAM".
The journey of being outside Vietnam's border of AVIA-3A pure water is not easy, but it took the leaders of AVIA Joint Stock Company more than 10 years to learn to produce 100% pure A-grade water in Vietnam like that.
AVIA leaders said that, since more than 10 years ago, the company's leadership has pondered how to create 100% Vietnamese beverage products, both showing national pride and being able to introduce themselves to the world. introduce to international friends about Vietnamese culture, country, and people. The AVIA leadership's journey across 16 countries to learn about beverage products, including purified water, resulting in the establishment of the AVIA factory in 2005. By 2008, factory for the first products, including bottled purified water AVIA-3A.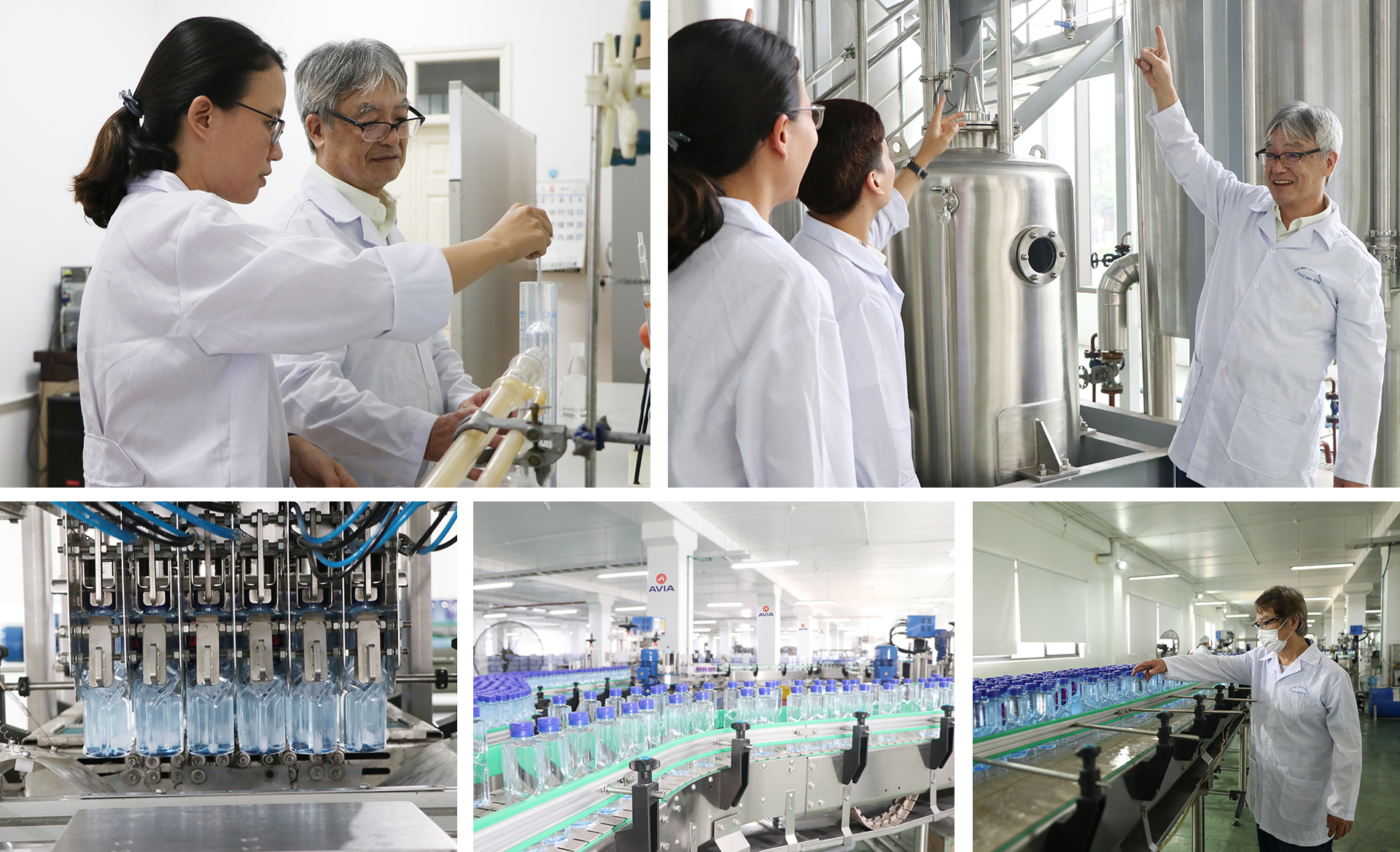 Not limited to Vietnam, AVIA also embraces the dream of bringing products to foreign countries. According to Mr. Tran Huu Xiem – General Director of AVIA, that is also the reason why the company invests methodically in the production line, applies technology, and pays special attention to the source of raw materials to create. products that can compete with other brands, including FDI "big guys".

In fact, in essence, pure water can be obtained from raw materials from tap water, groundwater, well water, surface water… Through an elaborate and complex treatment system with many different stages to remove Remove impurities harmful to health, a source of pure drinking water will be created. Therefore, many establishments and enterprises producing bottled water take well to water and tap water as input materials.
"AVIA takes water at a depth of 200 meters, which is also one of the three best water sources in Hanoi. With many of the world's most advanced technologies imported from the US and many stages to meet the most stringent requirements In terms of quality, the final product is AVIA-3A purified water", shared Ms. Nguyen Thi Hau – Production Director of AVIA.
In order to compete fairly with the products of many other international corporations, Mr. Xiem said, AVIA is always modern in machinery, equipment, applying automation to production, and at the same time hires top experts. from European countries and Japan to work at the factory.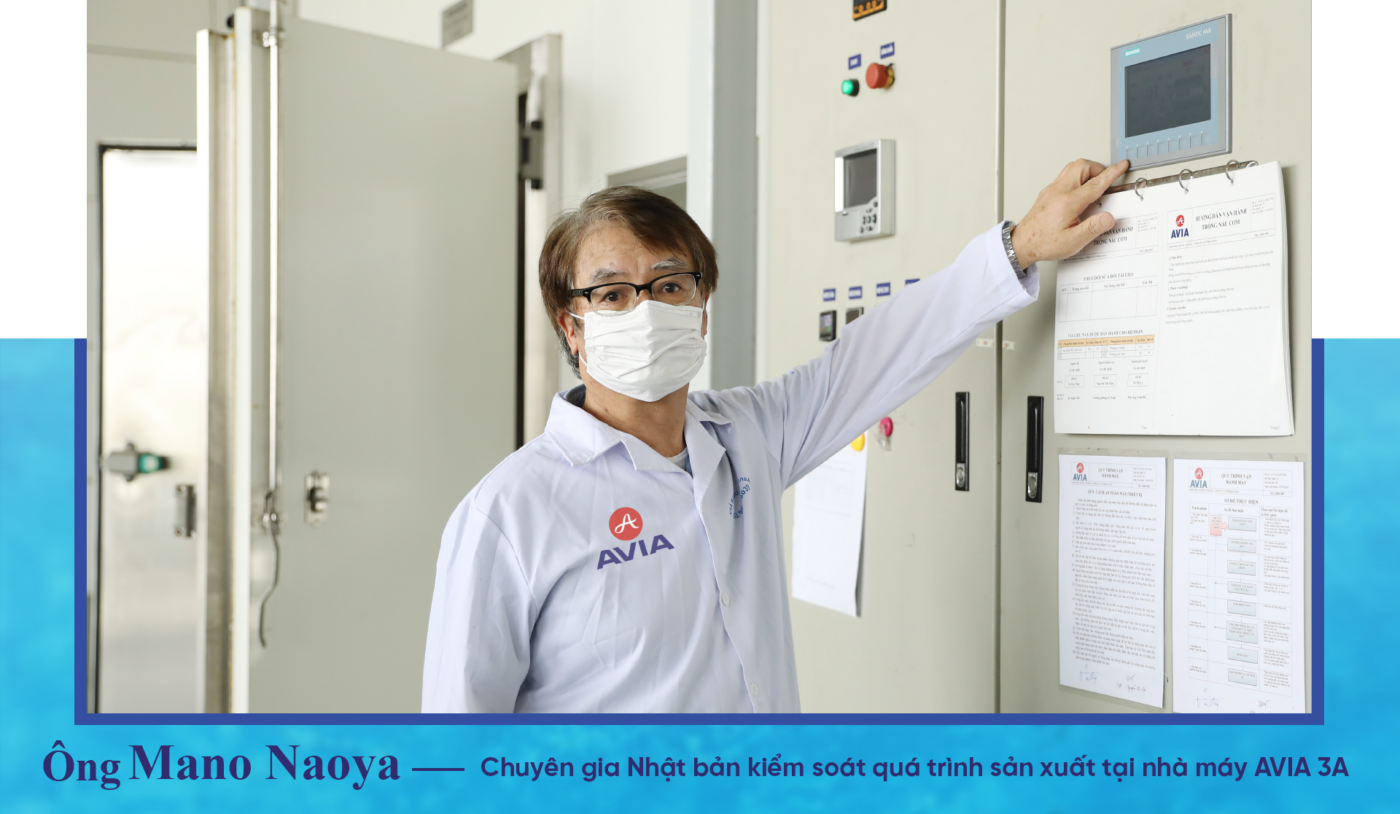 Regarding the story of Vietnamese goods not only improving to attract Vietnamese consumers and taking steps to enter foreign markets, Mr. Do Thang Hai, Deputy Minister of Industry and Trade, once shared that when the country Increasingly and deeply integrated into the world economy, but Vietnamese businesses also need to take advantage of supporting tools, improve product quality, raise brands, and affirm their position to conquer Vietnamese consumers and out into the world.
And the story of AVIA, of pure water AVIA-3A, seems to be one of many relatively typical examples for that message when this brand has not only improved, standing firm for more than 15 years to develop in the country but also "Bring the bell to beat the land" so that the pure water also becomes delicious. "Pure water has taste, Vietnam's pure water has more taste", maybe for that reason!
Theo Dân trí: Bí mật về vị nước tinh khiết và tinh thần dân tộc Việt