Akashi Avia is a light fruit-flavored wine produced at AVIA factory located in Nguyen Khe industrial cluster, Dong Anh, Hanoi, directly processed and controlled by a Japanese expert – Mr. Mano. The perfect combination of pure white wine and characteristic sweet lychee flavor creates a special drink that is hard to resist for connoisseurs. In this article, AVIA will help you learn interesting things about AVIA lychee Akashi.
How is AVIA lychee wine processed?
Akashi bottles in general or cloth Akashi bottles, in particular, go through a 4-step process of processing. Watch now at Akashi AVIA Wine Production Process.
In order to create A-quality products, raw materials are an important factor that AVIA experts care about first.
June when lychee is in season, is a golden time to replenish AVIA's raw material warehouse. In an effort to provide the market with the best quality products, AVIA experts chose Bac Giang – an area severely affected by the economy during the Covid-19 epidemic – to select large, round bunches of fabric, the most delicious to bring back to process lychee wine.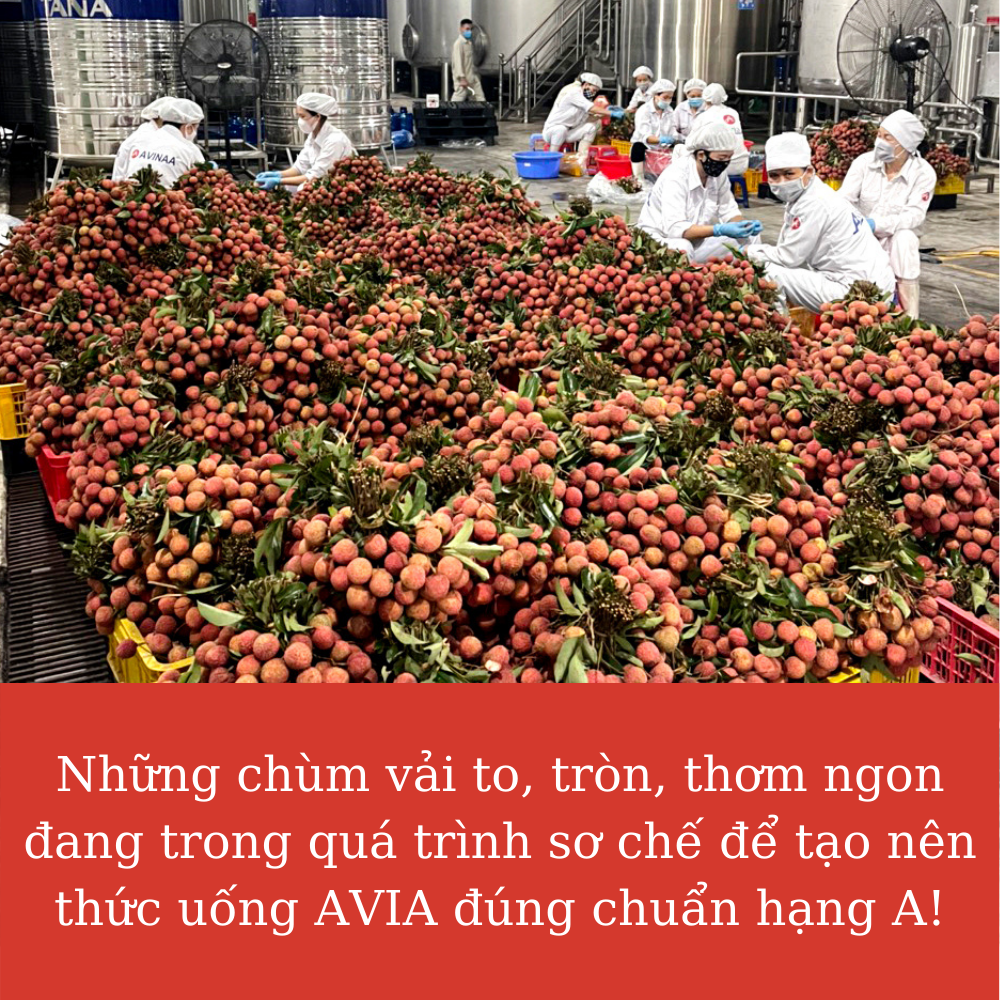 After going through a rigorous selection process from the garden, the bunches of lychees are brought into AVIA's processing area. Here, the lychee is once again filtered to select the best fruits and remove all the early, damaged, … The preliminary processing is done quickly but still very carefully, ensuring Food hygiene and safety to keep the freshness and fragrance of the fabric.
When the ingredients are ready, litchi will be processed with white wine to produce delicious batches of lychee wine.
Is lychee Akashi easy to drink?
AVIA lychee wine is smooth, light, and sweet at the end of the tongue. Scientists have noted that alcohol and beer have good effects on the heart. If taken in moderation, it can increase levels of good cholesterol (such as HDL-cholesterol), help reduce the risk of blood clots forming, narrowing or blocking the arteries, reducing the risk of heart attack and stroke collapsed
Light wines such as Akashi and lychee are loved by both men and women because they are easy to drink.
Contact AVIA now to buy genuine Akashi lychee wine!