Born and raised in Vinh Phuc, with an independent nature from a young age, Ms. Phung Thi Thanh has 13 years of experience in the distribution of products of domestic and foreign beverage brands in the land. countryside. In the first 5 years, the woman born in 1982 experienced the position of regional supervisor of a famous milk brand in the country and a large enterprise from Taiwan.
Familiar with the work of the distribution industry, Ms. Thanh cherishes the dream of becoming an exclusive distributor, being independent in her work, and developing her own team. At that time, bottled water was a potential business due to the increasing awareness of healthy drinks in the community, a sharp increase in demand through the consumption channel at supermarkets with 50% of shopping carts being exported. This product has opened up opportunities for many young Vietnamese people to get rich.
However, her economy is tight, raising two small children alone, economic pressure makes it difficult for her to manage a large amount of capital to be eligible to register as a distributor as required by the brands she associates with. previous work.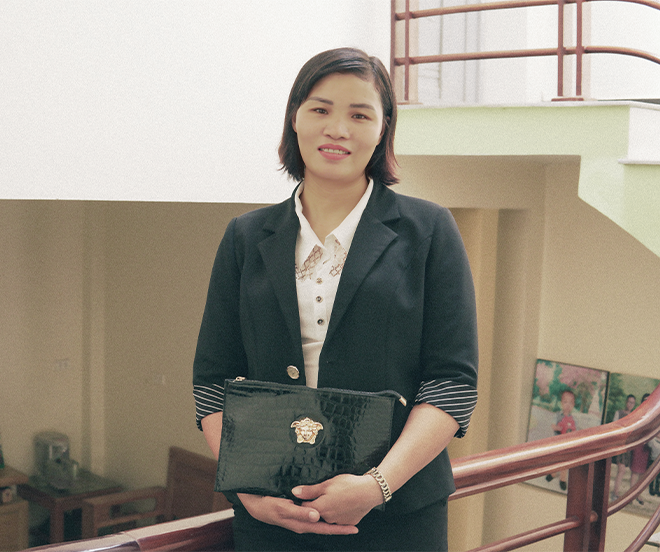 "The brands all require the import of all labels, so the initial capital is very large. They also do not respect and provide timely support to the staff in the local area. I am a single mother, having to raise 2 small children, starting from zero, so despite their efforts, they still find it unsuitable".
During a casual conversation with the regional supervisor of bottled water company AVIA-3A in 2013, she learned that the brand was looking for a new distributor for Vinh Phuc province. Curious and wanted to try, she learned about AVIA-3A and was immediately convinced.
"Beautiful and different bottle design, customers can easily identify it at the first contact. 3A water is widely consumed and reputable in many provinces and cities according to European standards, production is fully automated. I have received many quality awards. Moreover, the support policy is very good, so I decided to apply."
According to Ms. Thanh, since then, AVIA-3A has launched a special support policy for all its distributors: Not much capital will be facilitated by the company starting from small quantity; no business experience will be trained by experts of AVIA-3A; no employees will be supported by the people of the business sent down; ensure monopoly market to keep price and stable income for a local distributor. Considering these conditions, Ms. Thanh decided to quit her job, which is bringing a stable income at a foreign company, to start her new journey of conquest with AVIA-3A.
Billions in revenue just from the starting point of 50 million VND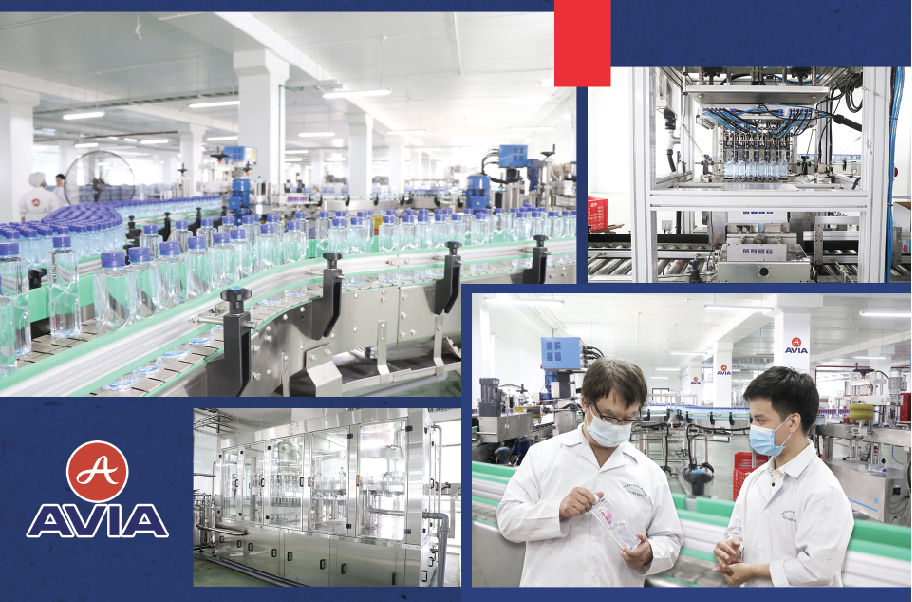 AVIA 3A water factory In fact, at that time, the Vinh Phuc area had another exclusive distributor, but this person only acted as a transit station for products from the company to customers. When Ms. Thanh persuaded, this person agreed to cede the distribution rights to her. With the initial capital required by the company of only VND 50 million, with 2 employees and 1 supervisor supported by AVIA-3A herself, and the belief in the Vietnamese brand's development, Ms. Thanh began At the beginning of the job when concurrently holding all three roles: both executive, team development, and direct salesman.
At first, everything was very difficult. While planning sales, expanding markets, recruiting personnel, taking care of training and customer care, and being ready to go with staff to deliver each bucket of water, she is also the biggest contact person. of the whole area, while concurrently holding the jobs of the lowest level employees. Many times, when customers call for delivery at 10 pm, she still goes by herself, regardless of whether she delivers a box or a full truck.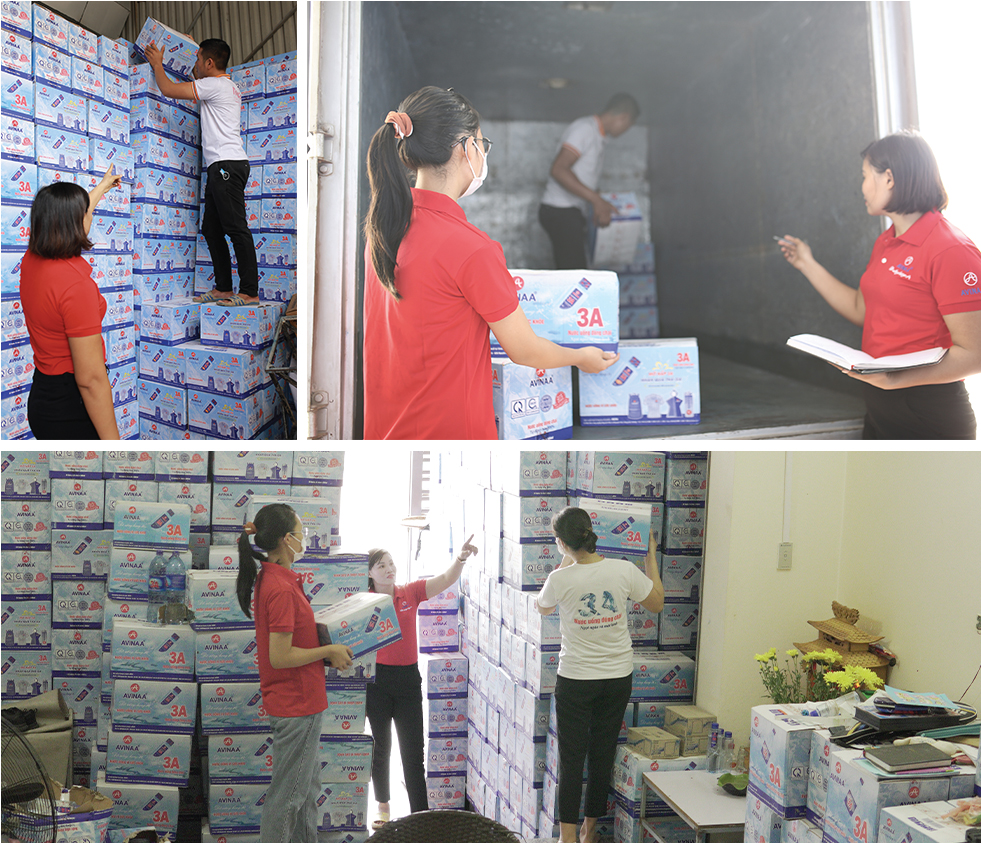 That effort is exchanged for absolute trust in customers. She confidently gives customers each bottle of water with the same quality and price, serving from a warm family reunion meal during the holidays, to a 5-star hotel party. From sticking with the brand as a job, she has been in love with AVIA-3A ever since, and passed the love on to her own customers: there are people who have bought from Ms. Thanh since the first day she worked as a distributor. distribution, after 9 years still continue to accompany; In some communes, every time the family has a wedding party, they only remember the AVIA-3A water brand.
After only a few months, the advantage of being the exclusive distributor of AVIA-3A brings her many advantages in business development. The small minimum capital condition helps the distributor of AVIA-3A not to have too much inventory, while the profit is much better than other brands. Compared with the units that have cooperated, Ms. Thanh realizes that AVIA-3A really values ​​employees and distributors when trying their best to support goods in and out, ready to survey the market with distributors to find sales programs that bring the best business.
"During 9 years as a distributor of AVIA-3A, not once have I placed an order but the company refuses to deliver. It usually takes only an hour after placing the order for the product to be in the family warehouse in Vinh. Phuc, which is rarely seen in other beverage brands, thanks to this support, I am always proactive in the source of goods, promptly respond to customers' large and small orders, and build a reputation.
AVIA-3A also seriously ensures exclusive regional sales for each of its distributors, preventing encroachment on the market, competing for the region, thereby helping distributors not to be pressured on prices nor affect profits.
When she started with AVIA-3A in 2013, Ms. Thanh only thought about improving the difficult life of her parents and children, taking control of her own life. But now, this woman can do so much more.
From a modest revenue of 50 million VND/month, by 2021, Ms. Thanh's sales have increased 10 times each month, growing steadily at 20-30% annually. Not only enriching herself, she also creates jobs for her subordinates, with an income of not less than 10 million VND/person/month, 20% higher than the average income of laborers in the province.
Carrying the pride of being a distributor for a good quality Vietnamese product, she became the hardworking and enthusiastic bridge of AVIA-3A in her native land, to each village in Vinh Phuc, in the countryside. all over the country. The customers of this distributor are not only restaurants, hotels, small to large grocery stores in Vinh Yen city, Phuc Yen city… but also a series of bus companies going to and from Vinh Phuc, which are The unit organizes events from daily life to spirituality and religion.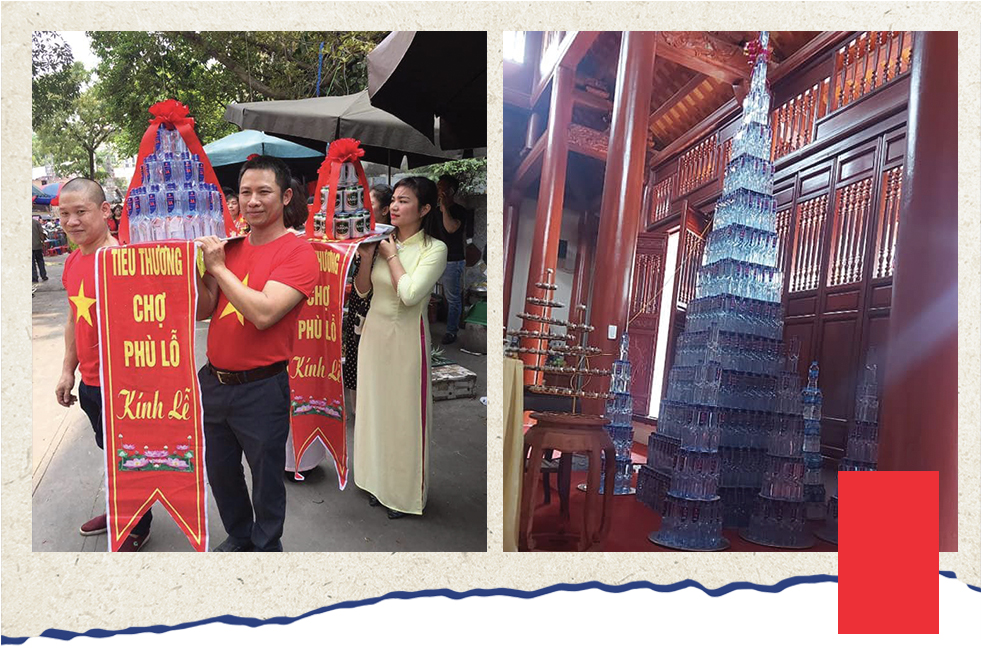 9 years with AVIA-3A is 9 years that changed this woman's mind. When colleagues, even the boss at the old company, changed jobs, or constantly switched jobs from one label to another, unstable, or continued to work as an employee, she became a person. own. Every month, her income is up to 100 million VND, only 2 years after falling in love with AVIA-3A, she built her own beautiful 3-story house.
Thanh's story is just one of many examples of young people who have succeeded with AVIA-3A. With a policy of selecting distributors based on the two most important criteria, passion and enthusiasm in business, AVIA-3A helps to open the way to true enrichment for people who want to create their own career in their native land.
Becoming a partner with AVIA-3A, distributors will be able to participate in advanced training programs, practice combat in the sales business, improve planning ability, sales skills, and customer care at the school. Success Business School… This completely free support comes from AVIA itself, important and practical baggage for its commercial representatives in all parts of the country.
Possessing a distributor bonus of at least 10%, AVIA-3A's policy has long been at a very high level in the consumer goods industry. In addition, in the localities where AVIA does not have a distributor, partners will be considered to become the exclusive distributor, protecting the exclusive rights in the assigned area, without any competitors or units selling AVIA products. into that area. Distributors then feel secure to do the market and keep that market as their own.
Not only creating a stable source of income, supporting the career path for many people, AVIA also becomes a spiritual bridge with the company's distributors in all parts of the country. For Ms. Thanh, thanks to AVIA, she has another close sister in Lai Chau. "We sisters sometimes call each other to ask about work, sometimes share about our whole life, become soul mates. We consider the contacts at the company as family members, The company also considers us as important links creating the overall success of the whole system. That gratitude, that recognition is more important than anything else."