This summer, AVIA officially launched a special promotion, open the bottle and get a gift for all customers who buy AVIA-3A 500ml water.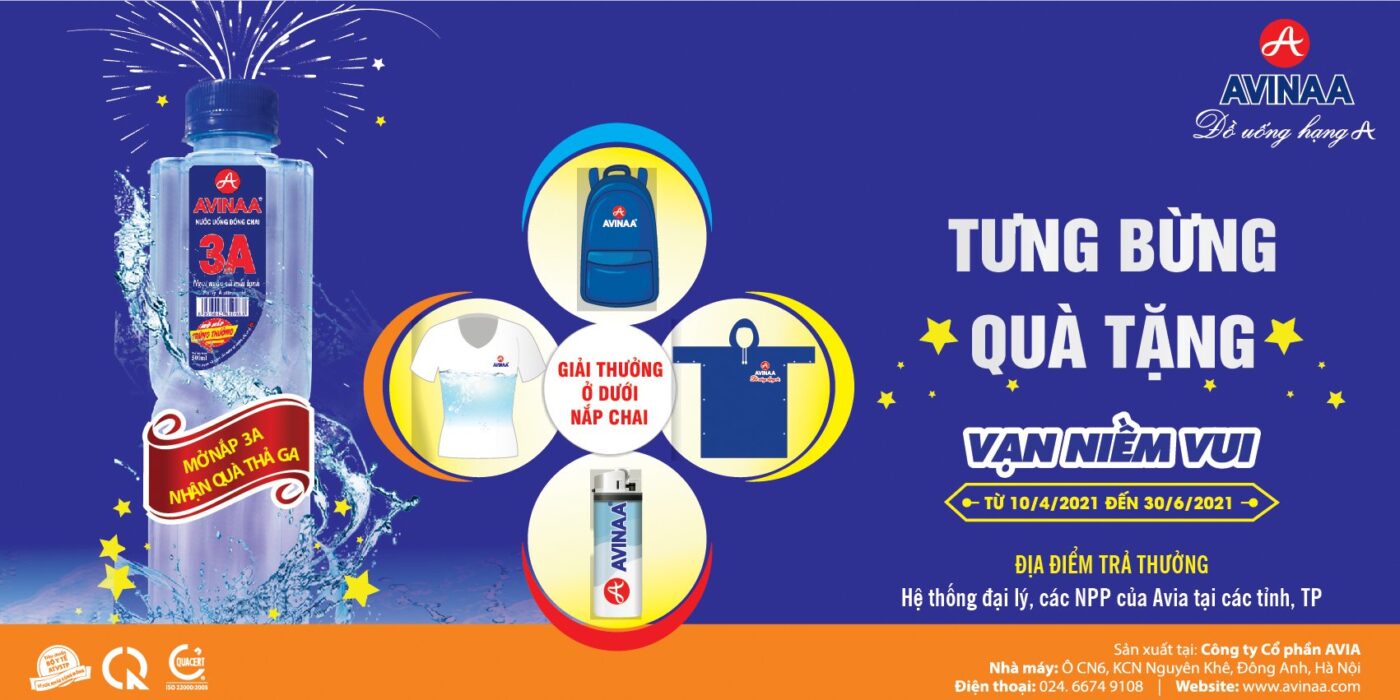 Program Rules
To participate in the program, customers only need to buy 500ml AVIA-3A water with the program "Open the lid to win" on the bottle label.
Gifts are printed under the bottle caps. Customers bring the bottle cap with the award picture and bring it to the redemption point to receive the corresponding gift.
Program time: 10/4/2021-30/6/2021.
Scope: Nationwide
Gifts include a Lighter, backpack, T-shirt, raincoat.
Contact Info
AVIA JOINT STOCK COMPANY (Member of AMACCAO GROUP)
Website: http://avinaa.com/
Hotline: (024) 66 505 581
Factory: Block CN6, Nguyen Khe Industrial Park, Dong Anh, Hanoi
Representative office: 4th floor, HH Vuon Dao Building, 689 Lac Long Quan, Tay Ho, Hanoi.
#AVIA #AMACCAO #ionkiem #ion3a