With a natural sweetness like rainwater, AVIA's bottled water is gaining popularity among young consumers in Vietnam, surpassing even strange drink trends imported from abroad.
When health also becomes a trend among young people
The market is constantly witnessing the change of the throne of new drinks, and drinks according to young people's trends. However, warnings about the increasing status of obesity, blood fat, liver fat, and sugar consumption exceeding the standards of Vietnamese youth have made more and more customers unable or no longer prefer to use these types of products. carbonated drinks and soft drinks. Young people are now increasingly considering health as a lifestyle, not just a momentary concern.
The pandemic has added impetus to changing consumer habits, leading to a sharp increase in demand for health-promoting products and services, notably bottled water.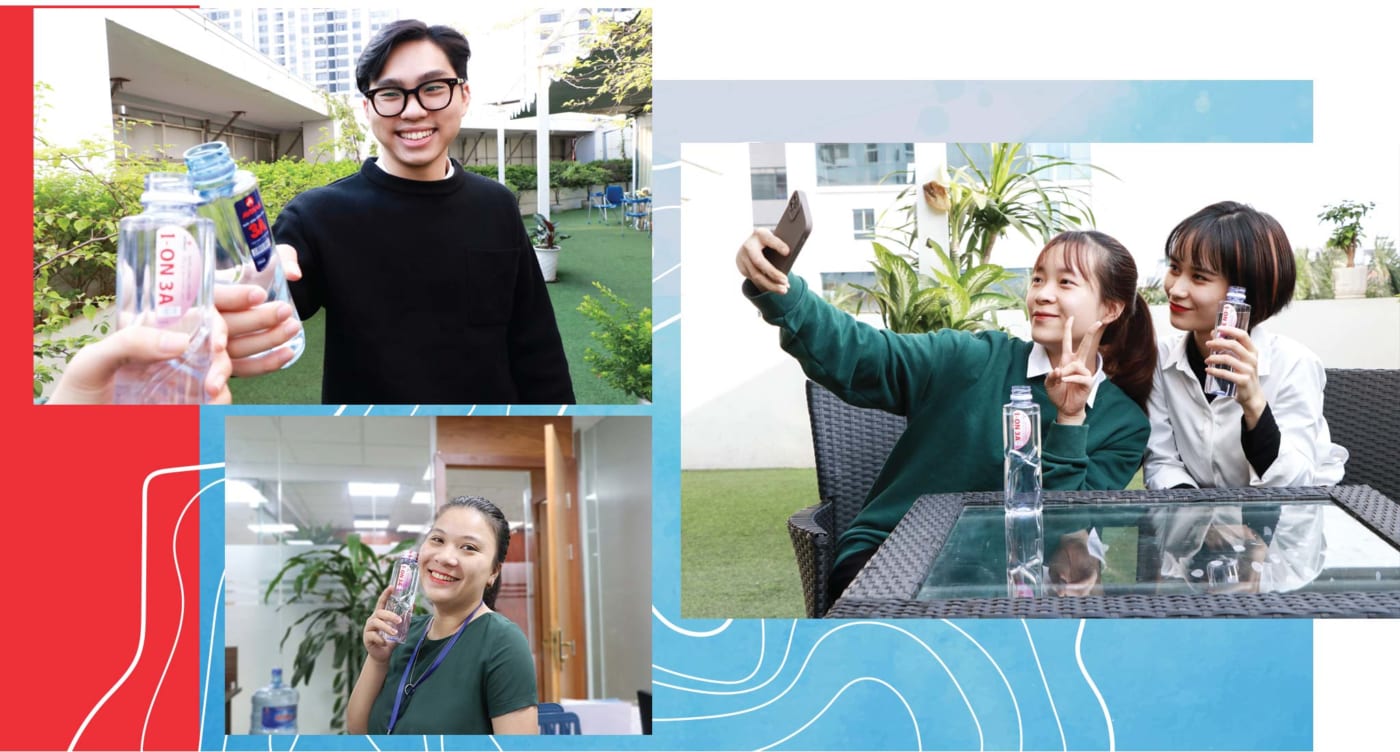 It is not difficult to understand why bottled water has become the leading choice of substitute for other products in the new food trend of consumers. For a long time, water has been proven to be an important element in maintaining the balance of the body's biological system, with its rapid absorption, and natural neutralizing properties, helping the body to eliminate toxins. Adequate water intake is the most important factor to maintain the life of the body, helping people to function lucidly and effectively.
Bottled water, whether in pure form, mineral water, or especially alkaline ionized water, if produced under guaranteed conditions, has all the good effects on the body, while also helping to supplement important substances. that the body needs… Drinking water, especially alkaline ionized water, can help people soon eliminate toxins from the body, create a good environment for cells, prevent diseases, and limit complications.
Name the type of bottled water that is being loved by young people
First, it must be mentioned that AVIA 3A is pure water – sweet like natural rainwater, drink once and remembers it forever.
As mentioned above, the Covid-19 pandemic has promoted many new trends, especially investment in the health and healthy lifestyle of young people. However, young people are also a group of customers with diverse requirements, requiring the integration of healthy elements, different tastes, trendy designs, and personality expressions… in the same product.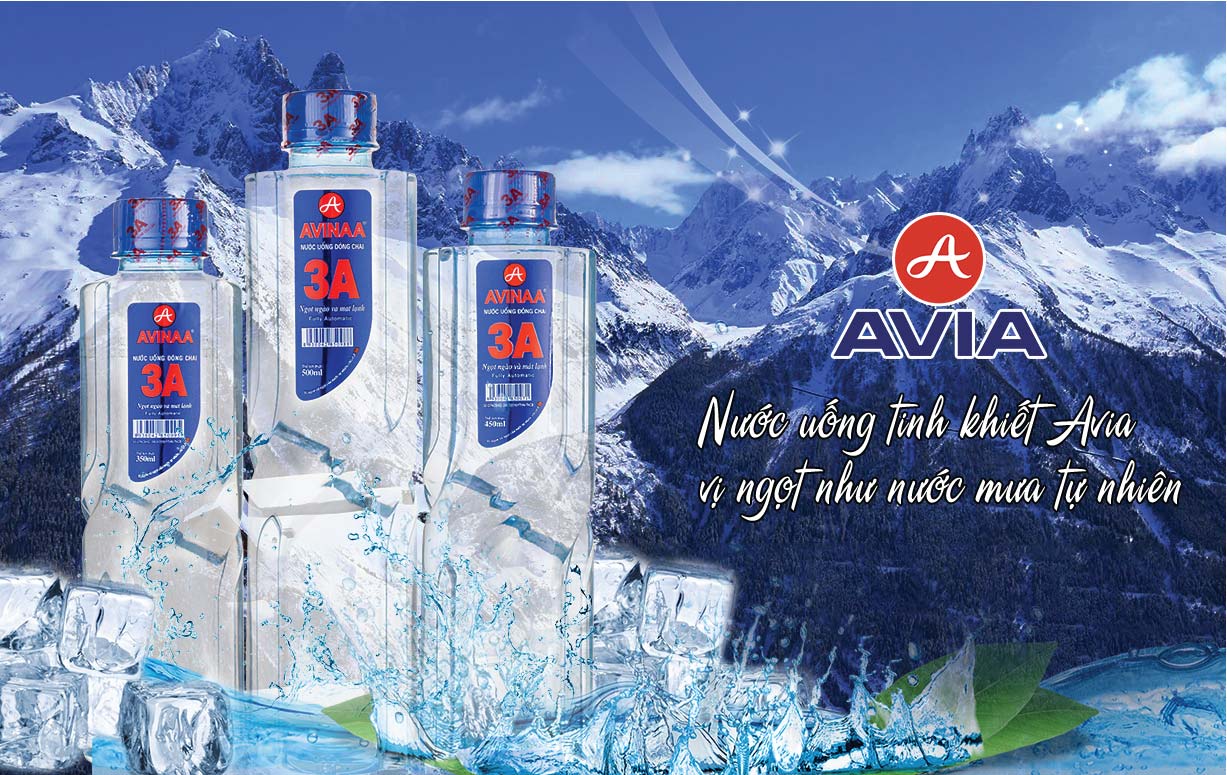 These requirements do not make AVIA 3A difficult. As a brand of purified water belonging to AVIA Beverage Group (a member of AMACCAO Group), AVIA 3A is not only good for health but also has a sweet taste like rainwater, once you drink it, you will remember it forever. With an innovative bottle design, completely different from all products on the Vietnamese market, the water bottle can stand firmly, with many capacity levels of 350ml, 450ml, 500ml, 1.5 liters, and 18 bottles, 9 liters for users to choose from according to their needs, AVIA 3A not only shows the unique personality but also shows the delicate choice of the user.
Sharing the feeling when using AVIA water products, Mr. Tran Duy Khiem – Marketing Director of VIoT company said: "The bottle packaging is designed very smartly, with personality, with anti-slip grooves, so adults and children alike AVIA 3A pure water has the natural sweetness of traditional Vietnamese rainwater but still ensures quality, so there are many good stories to tell to the next generation, especially young people who have not never drink sweet rainwater."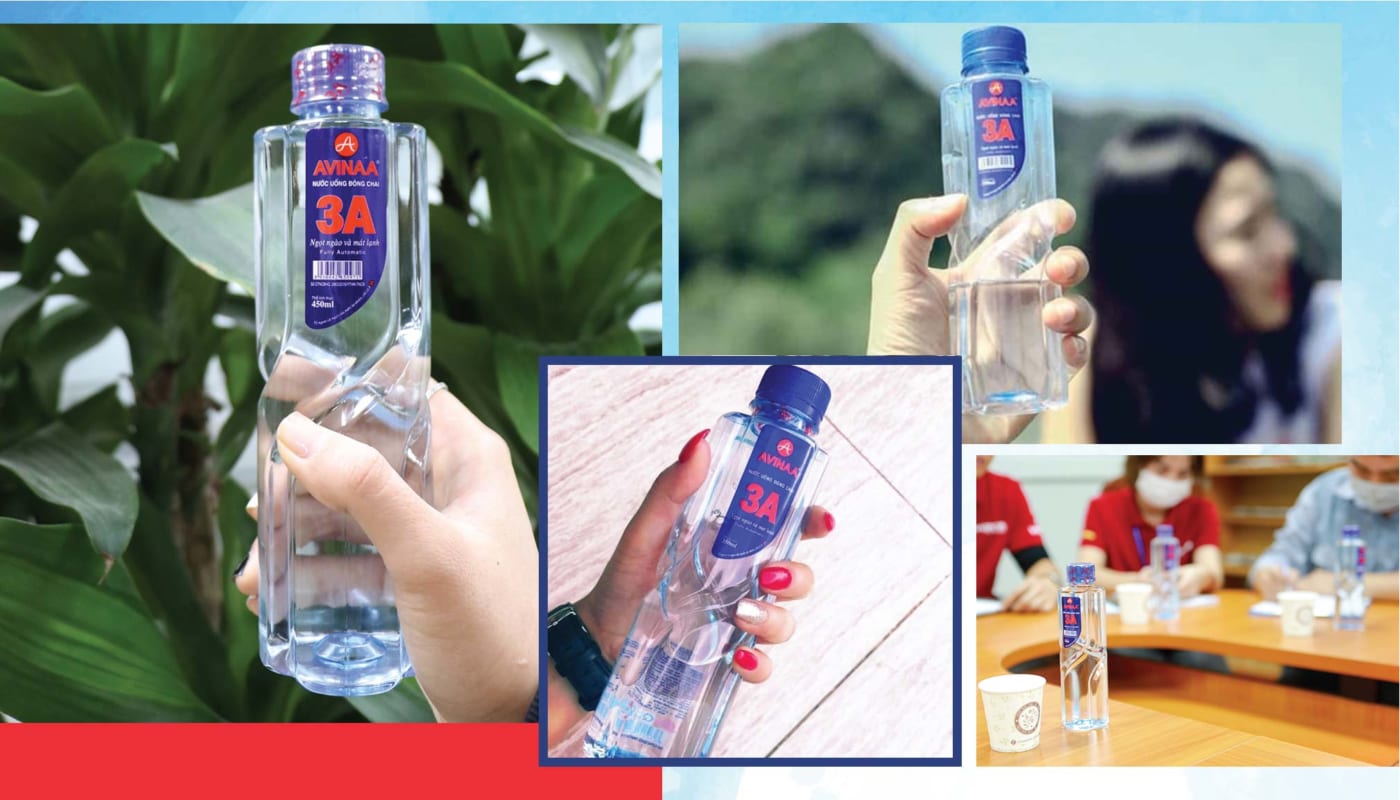 Unlike famous foreign brands in the market, each AVIA water bottle is a deep understanding of Vietnamese taste combined with the world's leading modern technology. The fact that more and more AVIA water bottles have reached young Vietnamese people over the years is not only an affirmation that the young generation is both modern, creative, catching up with new trends, and has not forgotten the associated taste. with many generations of Vietnamese people. They have been accepting, maintaining, and supporting traditional beauties in a very personal way through supporting products like AVIA 3A.
AVIA not only preserves the beauty of the Vietnamese people exclusively for Vietnamese people but also promotes the tradition and taste of the nation to international friends, conquering fastidious markets around the world. Its products have reached the market of Singapore and a number of countries in the Asia Pacific.
The second drink is called by young people alkaline ionized water I-ON 3A – "New wind" in the beverage market.
Thanks to the ability to learn and update early world trends about foods that are especially good for health, young people find ways to incorporate them into meals, in which the most learned are the secrets of delicious eating and drinking. health from the Japanese. Therefore, besides pure water, in the past few years, another product that has also received the response of young people is alkaline ionized water – a famous invention from the Japanese.
The formula to create alkaline ionized bottled water I-ON 3A is based on a proven 80-year Japanese invention. Since the 1940s, the invention of creating alkaline ionized water by electrolysis has marked an important turning point in the water treatment industry in this island nation. Since then, the Japanese regularly use this type of water in daily life: at home, drink alkaline ionized water produced directly from the machine to create fresh drinking water without boiling; When going out, going to work, going to school, or playing sports, bottled alkaline ionized water is an indispensable choice because of its convenience. From Japan, alkaline ionized water was internationalized, and by the end of the 20th century, this especially healthy water was quite popular in other developed countries such as the USA, Canada, UK, Germany, Italy, etc. Korea, Singapore…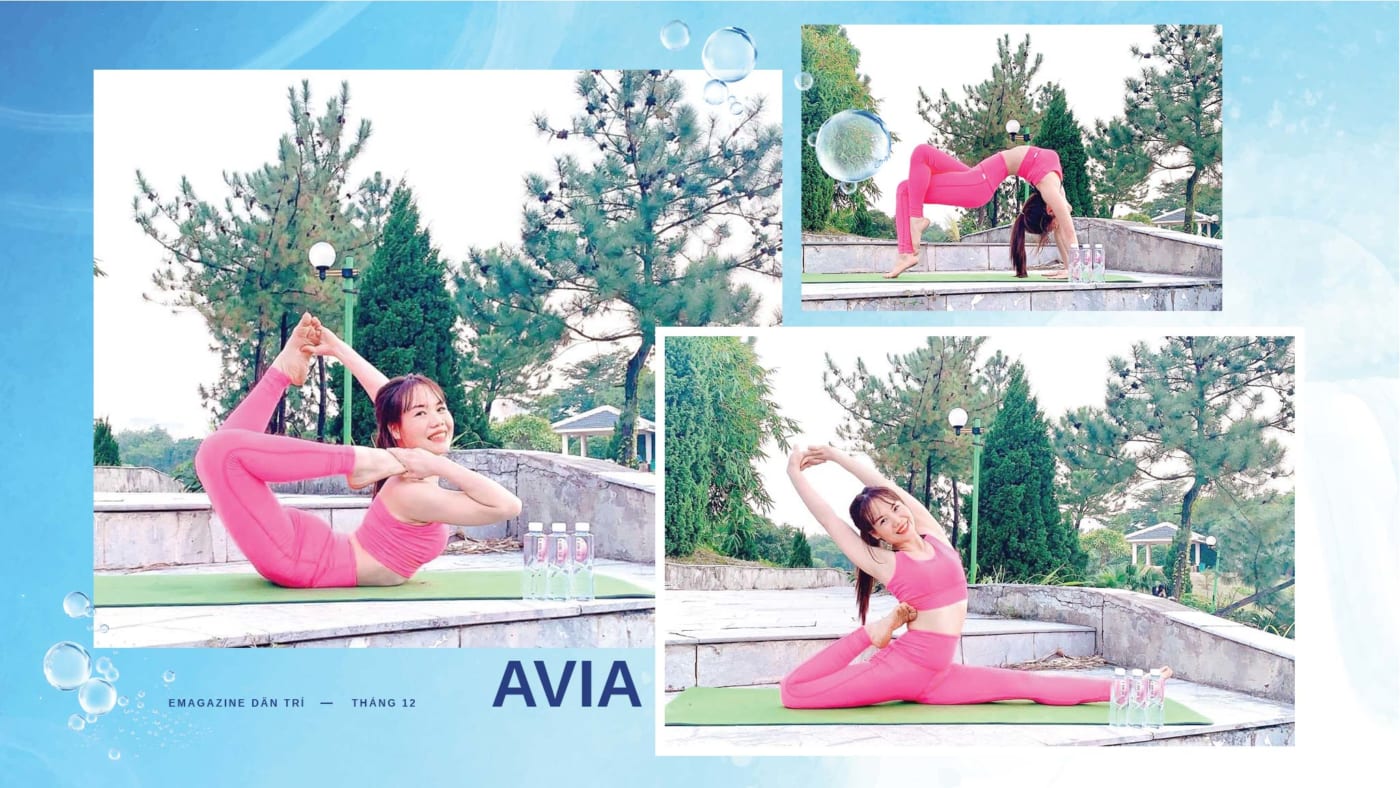 As a well-invested enterprise to produce bottled alkaline ionized water, AVIA has used water tested by experts from France, ensuring the best water source, and connecting experts from the US to transfer technology. water purification and especially invite famous Japanese experts to control water quality. All to create the alkaline ionized water product I-ON 3A that has both a natural freshwater taste, suitable for Vietnamese taste, and possesses a "national" mineral like that of the Japanese in order to bring a real product. good for the health of consumers in general and Vietnamese people in particular.
Going through a strict quality control process, AVIA's alkaline ionized water meets the requirements of Vietnam's food use standards. Not only that, the alkaline ions added to AVIA water products can neutralize free radicals produced during intense and continuous exercise such as work, study, and exercise, helping the body get rid of the situation. Oxidative stress, protect the muscle system, bones, joints, and internal organs …, and prevent and reduce many dangerous diseases such as muscle aging, diabetes, cancer, stomach pain, osteoarthritis, and atopic dermatitis …, especially suitable for young Vietnamese.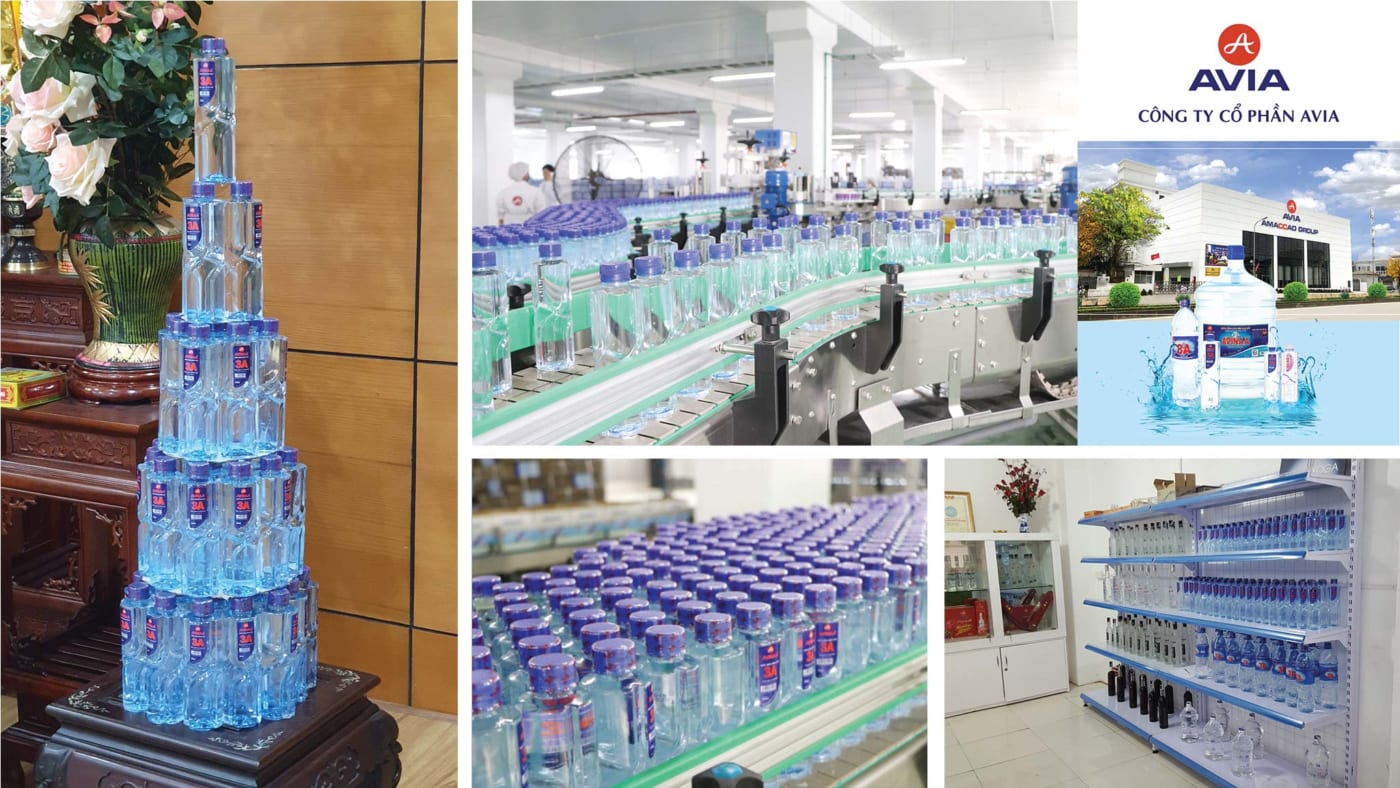 In each period, the youth drink trend has a certain change. Each person can also like to choose different types of cuisine. However, best, users should pay attention to health issues.
Customer Appreciation Program at the end of the year:
Currently, AVIA Joint Stock Company is implementing many promotional programs at the end of 2021 nationwide, in order to thank distributors and customers for using AVIA 3A pure water and I-ON 3A alkaline ionized water with very high quality. many gifts and attractive programs of the year.
The end of the year is also a time to relax and enjoy yourself as well as your family, this is also an opportunity for consumers to try all these "fluffy" drinks.
FOR PROGRAM DETAILS PLEASE CONTACT:
Hotline: 039 263 6363 – 024 6674 9108
Representative office: 2nd floor – Vuon Dao Building, 689 Lac Long Quan, Tay Ho, Hanoi
Factory: Block CN6, Nguyen Khe Industrial Park, Dong Anh, Hanoi