On January 22, 2021, AVIA Joint Stock Company received the title of top 50 leading brands in Vietnam within the framework of the program "Vietnam's leading brands – golden products and services in 2020" organized by the Vietnam Intellectual Property Association office.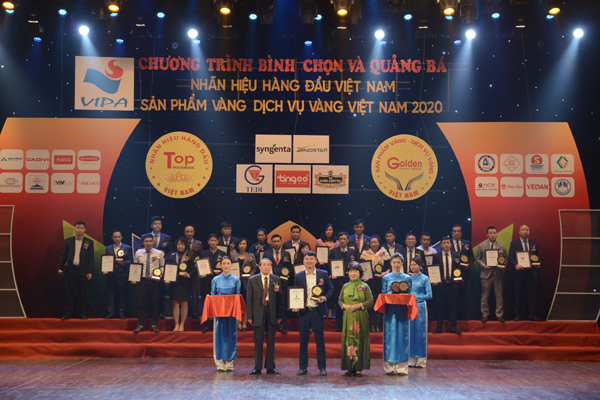 Mr. Le Van Tung – Deputy General Director in charge of the business of AVIA Joint Stock Company received the award of top 50 Vietnam's leading brands in 2020
The program "Vietnam's Top Brands – Gold Products and Services" has been held annually since 2007. The individuals and legal entities that own the product and service marks that receive the award must all meet the criteria for performance. competitiveness, quality management of products, services, environmentally friendly products, fulfilling tax obligations, labor laws, actively participating in social activities, and being a member of the Association Vietnamese intellectual property.
In 2020, the award voting committee worked seriously, fairly, and objectively for 3 months to select 61 brands and 63 products and services to receive the award. AMACCAO Group is honored to have 2 award winners, AVIA JSC and VONTA Vietnam Co., Ltd.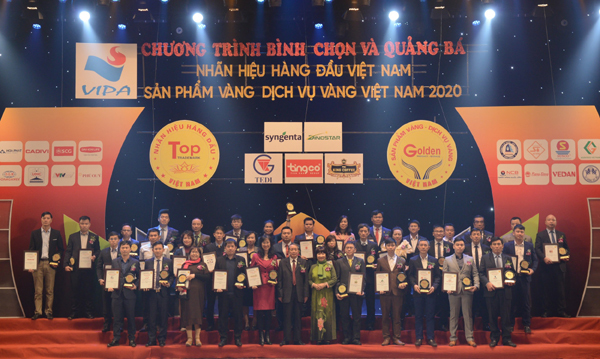 AMACCAO Group is honored to have 2 representatives receive Vietnam's Leading Brand Award in 2020: AVIA Joint Stock Company and VONTA Vietnam Co., Ltd.
Sharing about the award, Mr. Le Van Tung – Deputy General Director in charge of the business of AVIA Joint Stock Company said, "The award is a clear demonstration of the strategic vision, right investment as well as efforts of the company. AMACCAO Group's leadership. Along with that, the award also shows the recognition and trust of customers for AVIA's products."
The special thing about AVINAA 3A pure bottled drinking water of AVIA Joint Stock Company is the product derived from the dream of drinking water with the Vietnamese spirit of Dr. To Nhat, Vice Chairman of the Board of Directors, General Director of the AMACCAO group delegation.
"Born from a northern countryside, like many others, I have been attached to the taste of rainwater since childhood. Rainwater collected from thatched roofs, from areca troughs, from jars and jars in the sky, … has become very familiar. It was from that memory that I dreamed of a drink with a Vietnamese soul and the bottled water factory of AMACCAO group was born", said Dr. To Nhat.
From that idea, in 2006, the AVIA factory was built in Nguyen Khe (Dong Anh, Hanoi) – one of the three lands possessing the best water in Hanoi. By 2009, the first AVINAA 3A pure bottled water products were introduced to the market with a natural, sweet, and cool taste like rainwater while ensuring safety criteria for consumers' health.
According to the Deputy General Director in charge of the business of AVIA Joint Stock Company, now the company's products have covered the whole country and have been exported to other fastidious markets in the Asia and Pacific region. In particular, AVINAA 3A country always achieves a consumption growth rate of 130%-150%/year.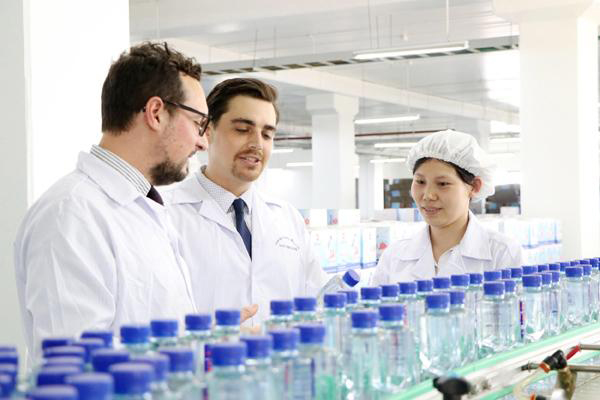 Foreign experts directly manage and monitor the output of AVIA 3A pure bottled water
The highlight of AVIA Joint Stock Company in 2020 must be the launch of Ion alkaline drinking water – I-on 3A. Products are exploited from pure natural water, applying smart filtration technology of the United States, and continue to be alkalized according to modern Japanese technology. 3A Ion Water is especially suitable for high-intensity workers, sports athletes, students, etc. The product helps to rehydrate, remineralize, and supplement essential trace minerals for the body. AVIA Joint Stock Company also pays special attention to protecting consumers' health when using bottles made from primary plastic materials.
"AVIA Joint Stock Company, as well as AMACCAO Group's Board of Directors, have had a strategy towards 2025 with sales of trillions. To achieve this, our company is aiming to focus on investing in modern technology, improving and increasing product quality, promoting bringing products closer to Vietnamese consumers, and conquering many foreign markets. more," emphasized Mr. Le Van Tung – Deputy General Director in charge of the business of AVIA Joint Stock Company.
Not only does it stop at providing the market with the best quality pure water bottles, but AVIA is also always interested in social responsibility with practical actions. Specifically, in 2020, when the Covid-19 epidemic was complicated, 100,000 bottles of AVIA – 3A pure water were sent to medical staff, frontline staff in the fight against the epidemic, and people in isolation. treating Covid-19 disease in Vietnam, contributing to joining hands with the whole country to overcome the pandemic.