AVIA has just opened the first sales training class of 2019 for sales staff and sales supervisors in Ha Long City, Quang Ninh province.
In the current period, the competition of the drinking water market is becoming more and more fierce, requiring businesses to improve their sales and sales management skills, understand the psychology and needs of customers, thereby achieving the best results in terms of revenue and profit – one of the vital factors of the business.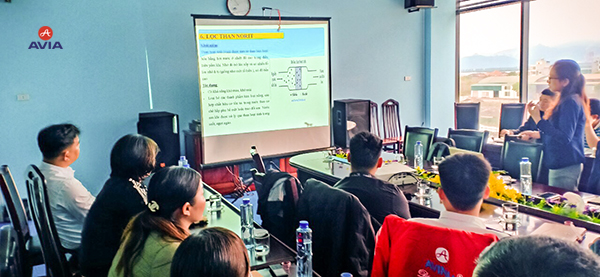 AVIA opens sales training course for employees
Understanding the importance of training in communication skills, sales planning, order closing skills…, AVIA JSC (a member of AMACCAO Group) organized a course on skill development sales and develop sales management skills for the Company's sales staff at distributors nationwide. The first training class has just been successfully held in Ha Long City, Quang Ninh for the provinces of Quang Ninh, Hai Phong, Nam Dinh, Ninh Binh, Thai Binh, Hung Yen, and Hai Duong.
The 1-day course is designed with the goal of equipping students with the knowledge, comprehensively developing sales skills, and managing an effective sales team for students who are AVIA's sales warriors. Directly giving lectures is the Board of Directors of the company's sales and production division.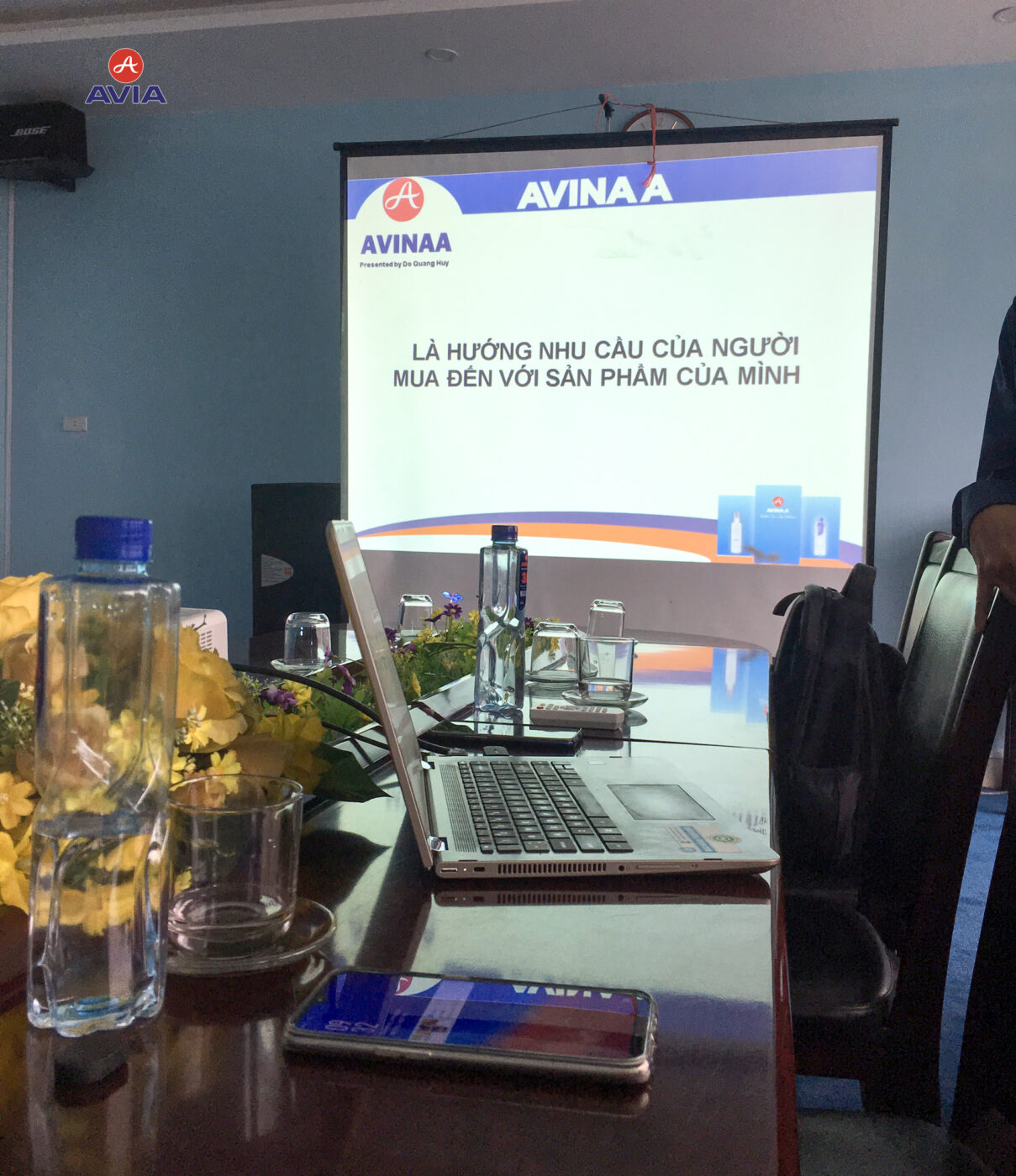 "Developing professional sales skills will bring a lot of useful information on how to understand customer needs through understanding customer psychology, how to communicate to effectively exploit information from customers, From there, there is the most effective way to close orders," said Mr. Do Quang Huy, General Director of AVIA Joint Stock Company.
In order for the sales staff to trust and love the products, Ms. Nguyen Thi Hau, Deputy Production Manager, cum Technical Manager of AVIA Joint Stock Company directly introduced the production line system, equipment system.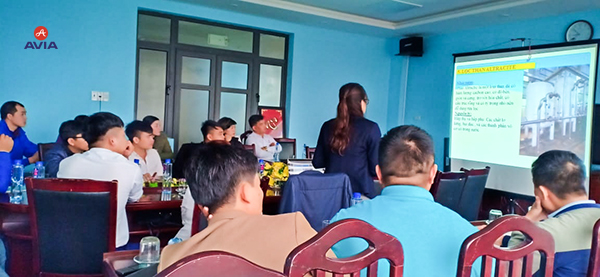 Ms. Nguyen Thi Hau – Deputy Production Director of AVIA shared about the production line system
These lectures are systematized with models and video clips to help students easily absorb, memorize and apply. In particular, the method of group work, discussion, and presentation help students get acquainted with real-life situations that may arise and actively practice problem-solving skills.
This training course also focuses on the capacity of AMACCAO Group with a staff of more than 2,000 employees, including working foreign experts. The drastic direction from the Group's Board of Directors is one of the reasons for AVIA to have a methodical, professional, and modern investment today. It was AMACCAO GROUP's leadership who directed AVIA Joint Stock Company to carry out a prolonged training campaign for AVIA's sales staff in general and sales staff in the system of member units of the Group to improve productivity – service quality, growing together.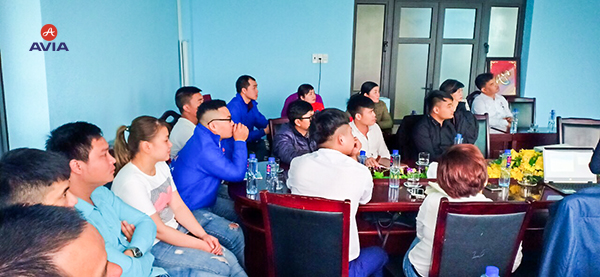 Students are attentive to the lectures
Mr. Do Quang Huy, Ms. Nguyen Thi Hau with long experience and long-running business have given vivid examples to help employees absorb knowledge enthusiastically, proactively and apply the knowledge, experience, and skills into practice.
The training program on sales management skills for the coastal area was successfully held. Mr. Nguyen Trong Doan – an employee who participated in the training course excitedly shared "I found the course very useful because I myself am also in charge of Hai Phong area, it is very necessary to have the knowledge and skills to do this. sales management ability to grasp customer psychology, thereby making specific action plans".
And Ms. Luu Thi Ngoc Hoa, sales supervisor in Hung Yen said: "Although I have been in the company for a long time, however, intensive sales training classes like these are not only for students. I have a lot of knowledge but also help me continue to affirm my belief in AVIA, that AVIA's drinking water products are really good products for consumers. Thank you to the Board of Directors of the Company, the Board of Directors of the Group for timely having classes like this for us."
It can be said that the sales skills training class with practical knowledge helped the trainees improve their awareness of the role and importance of sales skills to the success of the business. It is known that after the coastal area, AVIA will continue to open training classes in Bac Giang – Bac Ninh area, the Northwest region, Central region – Central Highlands.
MC.