Overcoming many other businesses, AVIA received the nod of cooperation from the leading Japanese food and beverage expert from the real capacity and efforts of the Company's employees.
This contract signing ceremony took place not long ago. It is known that this expert is from the Japan Food and Wine Association. The leading Japanese expert was convinced by the enthusiasm and professionalism of AVIA's staff. Everyone knows that the Japanese are famous for being fastidious and meticulous in every job. For Vietnamese enterprises to cooperate with partners from Japan is a rigorous process, under the supervision of the Japanese themselves.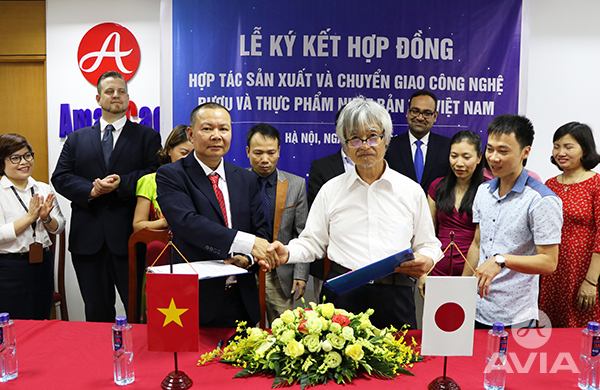 Mr. Naoya Mano – Japan's leading expert highly appreciated the efforts of the AVIA team in the process of developing drinking water products.
But AVIA did what many businesses in the beverage industry wanted, was to get a nod from the expert, and more especially, the expert took a plane to go to Vietnam "3 with" with him. AVIA. That is: eating together, sleeping together, and working together to develop a line of traditional Japanese drinks right in Vietnam and produced by Vietnamese people. It's sake, shochu, and other AVINAA branded drinks.
AVIA people are once again proud that the AVINAA brand has taken one small step out of many to reach the world. Not only can we produce traditional drinks, bring the soul of the nation, but also bring to the country traditional Japanese drinks that are used and trusted by the whole world. That is the great pride of not only AVIA but also behind the generous contribution and support of AMACCAO's Board of Directors.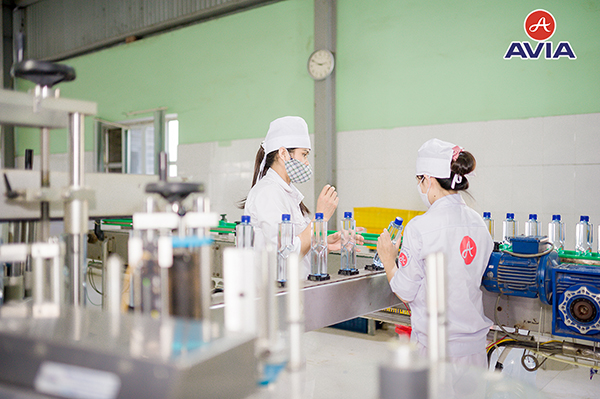 AVIA is constantly improving and improving quality for the health of consumers
MC