The end of the year – the time of sudden increase in shopping, has potential for "no one's own" concerns when it comes to alcohol, beer, and soft drinks.
Less than 2 weeks to go, the whole country will enter the year of the Pig 2019. This is the time when families and people go shopping for their families. And every now and then, the worry of alcohol and beer on New Year's Day bothers more people than ever. Remember, in 2017, the whole country recorded nearly 120 cases of alcohol poisoning with 11 deaths. During the holidays, wines in particular often increase dramatically. In addition to alcohol production and trading establishments that well comply with the provisions of the law on food safety, there are many establishments and individuals who take advantage of this moment to produce and trade in unsafe food safety, potentially causing poisoning for consumers.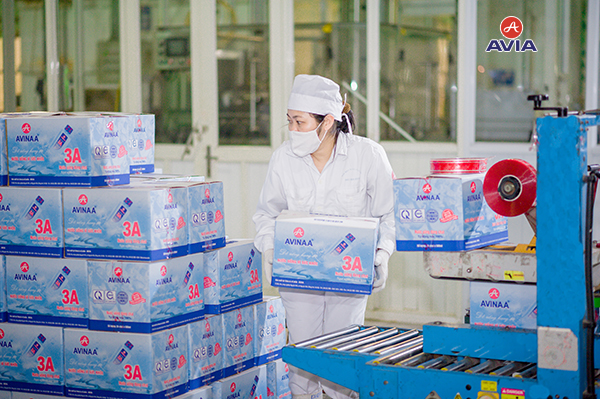 AVIA committed to keeping the price of products stable at the end of the year
Present in the market for more than 10 years, AVIA Joint Stock Company is known for its wine product lines such as Vodka, Apple Meo, and Kymoon Ginseng Wine. Ms. Ngo Binh – Representative of AVIA Joint Stock Company affirmed: "The selling price of AVINAA wine products at the end of the year remains the same as usual. All AVIA stores and agents have listed prices, so customers can rest assured that they will not be pressured. Besides stabilizing prices, AVIA also offers special gifts for customers when buying alcohol products at the end of this year."
Regarding the appearance of many fake and imitation goods at the end of the year in some localities, a representative of AVIA JSC (a member of the AMACCAO Group) also said: "After applying 2-in-1 printing technology, the AVIA's products have completely reduced the situation of counterfeiting. Our recommendations have been more thoroughly applied by consumers."
Regarding ensuring food safety during Tet holidays, the Food Safety Authority (Ministry of Health) recommends that consumers not drink industrial alcohol because it can cause blindness and death; do not abuse alcohol and beer during Tet holidays; do not drink alcohol-soaked with leaves, roots, animal viscera of unknown toxicity or pickled alcohol according to personal experience; do not drink alcohol when: do not know what it is, alcohol has no origin, origin, alcohol does not announce quality standards; do not drink alcohol when hungry, tired or taking medication; Children under 18 years old are not allowed to drink alcohol.
In addition, the Food Safety Department also recommends that consumers should not buy food at unsanitary production and business establishments that are not safe. At the same time, say no to products of unknown origin.
At AVIA, alcohol products in particular and other products are all derived from nature, not mixed with harmful impurities. The production process is strictly controlled, from the time of choosing raw materials until the finished product and delivered to the consumer. With the motto of providing consumers with alcohol and water products for the health of consumers, AVIA Joint Stock Company is committed to product quality and recommends that consumers choose products for their health, rather than for chasing low-quality, cheap products floating in the market.