The brands around the world have been invested strongly in the healthy beverage industry, but certainly no "big enterprises" can do better than the Vietnamese because of their own cultural values. Surely, we will never allow losing our values. That is the motto of the AVIA.
This is the confirmation of the founder of AVIA JSC (AMACCAO GROUP member), when recalling the established time of the AVINAA water and alcohol manufacturing factory has been known since 10 last years.
By loving and being responsible for making healthy beverage products and suitable for Vietnamese people but still maintaining the traditional cultural values, AVIA's "captains" have been gone to all four continents to learn and research.
Currently, one of the new markets in Asia (such as Southeast Asia and China) will have a worth $144 billion of the best health products. According to Kantar market research firm, in 2020, the market value will reach $197 billion. In all areas, awareness of consumers' health problems is dramatically raised, showing the decline of unhealthy food industries.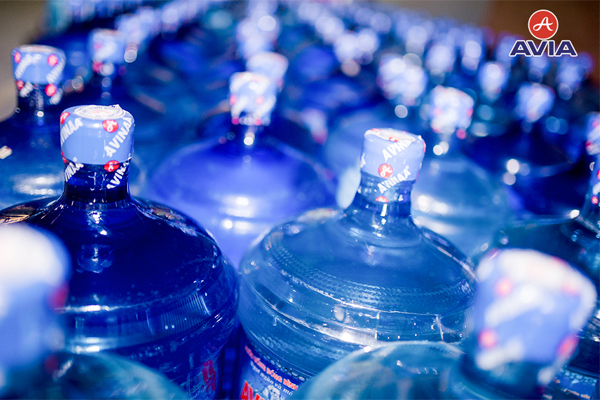 In Vietnam, consumers are also very concerned about health issues and are willing to spend so much more on taking care of their health. Phil Worthington, a specialist from Kantar said that: "The company has conducted surveys in Vietnam and the results have shown that 89% households of urban/city are concerned about the health and 71% saying that they prefer to buy sugar-free or low-sugar drinks".
Consumers not only change their way of thinking but also change their habits. For example, good health products and beverages are often consumed, such as bottled water, purified drinking water, low-fat milk, sugar-free milk, fermented yogurt, etc…
Phil Worthington said that: Relating to the customer's habits to food safety is the biggest concern for Vietnamese consumers. "In the last few years, there are a number of companies producing beverages in Vietnam as well as the world was encountered bad reviews of consumers because of chemical materials.
While most consumers understand the meaning of naturally-healthy beverages, but they do not always have the choice of replacing the full of chemicals which they are consuming. Therefore, the market is always "thirsty" the natural beverages. And that also explains why while the beverage market in Vietnam only grew by 5-7%, the beverage segment from natural beverages has double-digit growth.
Currently, AVIA JSC continues to expand the factory scale and production line to improve the quality of the product, satisfying all the various partners – customers.