With the motto: "Non-stop learning; learning from the leading unit; learning from the latest technology, learning from the latest thing", AVIA focuses on investing human resources for Development and Researching Department and Quality Inspection Department, aiming to produce products for Vietnamese's health.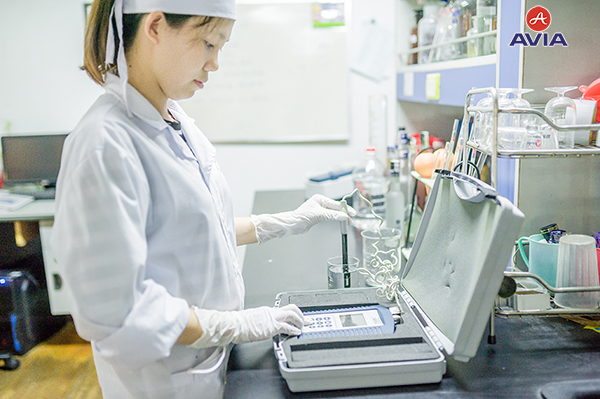 The Technical Department of AVIA controlled strictly the quality products
Located in Nguyen Khe Industrial Zone, along with Bona Plastic factory and Aluzon Factory, AVIA factory (member of AMACCAO Group) has become the trusted location of the customers in the country with 2 brands: AVINAA alcohol and AVINAA – 3A. Here is one of the first units and quick speed development of the units belongs to AMACCAO Group.
All the advanced staffs of AMACCAO always are from the AVIA factory, which is one of the industrial water & consumers goods units. AVIA always focuses on investing the most modern technology, machinery as well as skilled employees. All of them are working in Development and Researching Department and Quality Inspection Department. These are two important departments, a decisive part of the quality of AVIA's products. The people who are working in AMACCAO Group and AVIA's factory always work with their passion, responsibility to produce the best safe products for consumers' health.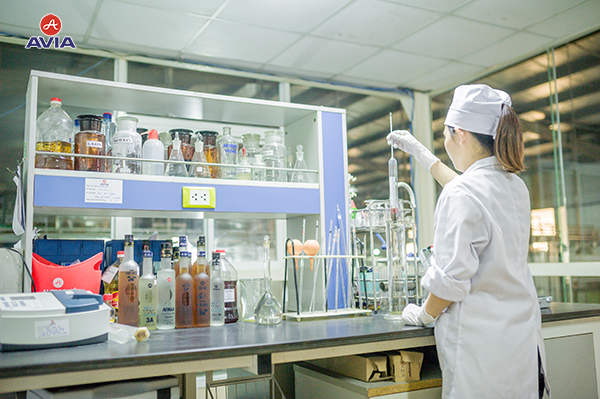 AVIA's development and Research Department
Directors of AVIA said: Not only coincidence of Staffs always devote, dedicate to the overall development of AVIA with 2 brands AVINAA alcohol and AVINAA-3A water. One of them has worked at AVIA from these first laying bricks days in the factory.
In particular, AVIA is always believed, loved anywhere, with one of the units belonging to AMACCAO always having the "seeds" from AVIA's cradle – where is fired and inspired to people go together in the 2000s. In others words, "AVIA people are raised from AVINAA – 3A Stillwater, thus they work together with passion, enthusiasm, and endeavor to contribute the best values to the development of the company.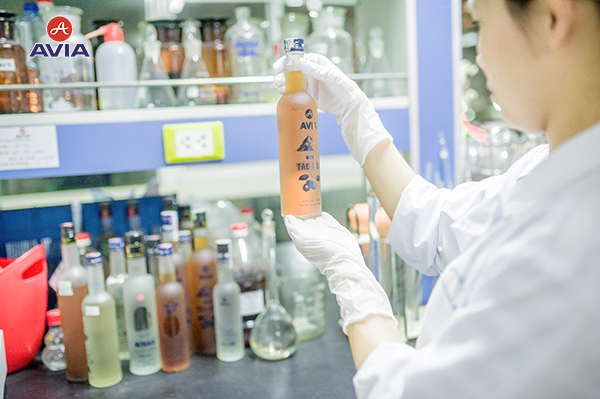 Each product are cared for as a "newborn baby"
Currently, AVIA specializes in positions, functional departments, and advanced training knowledge to bring effective working. AVIA's professionalism is reflected in the service attitude and quality of service, making the customer satisfaction is over expectations.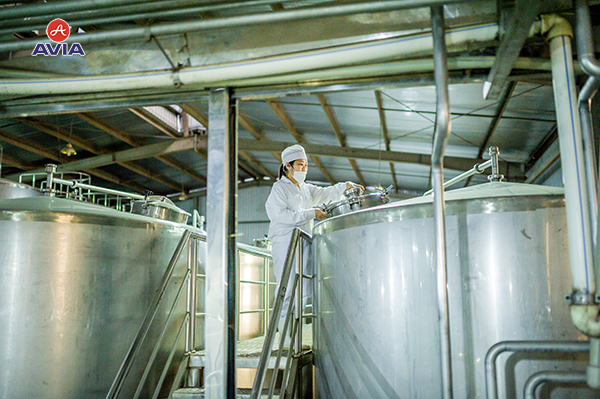 Alcohol Brewing-tank system at AVIA factory
AVIA Joint Stock Company always puts the benefits of consumers in the priority as well as social benefits. As a result, both AVIA's beverage and alcohol brands are used widely and trusted by consumers.