On March 15, 2020, AVIA Joint Stock Company (A member of AMACCAO Group) officially launched a new product line – alkaline ionized drinking water – I-on 3A applying 'Intelligent filtration technology' of the United States and continued to be alkalized according to modern Japanese technology.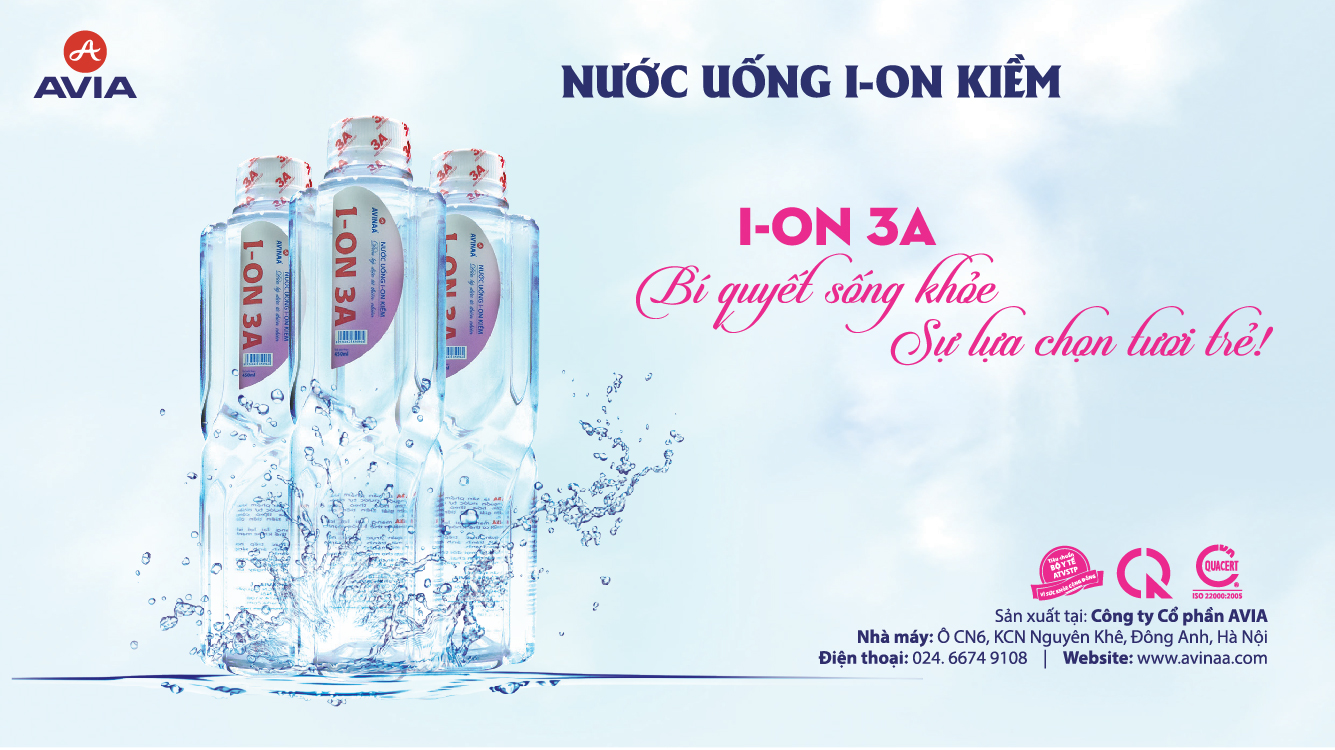 AVIA – Technology is a pioneer, the product is different
Health is an extremely important issue that everyone is concerned about, especially in the current situation of increasingly alarming levels of soil, water, and air pollution.
Understanding that AVIA Joint Stock Company has always focused on developing healthy bottled water lines while ensuring natural sweetness. Right from the first steps to lay the foundation, AVIA factory has applied modern smart filtration technology of Linker USA and unique water source of Dong Anh land, bringing quality products, which are appreciated by customers love to use.
With the mission of "Always pioneering in applying modern technology, bringing difference and quality to affirm brand position, reputation and sustainable development in Vietnam and in the region", AVIA continues. Continuously researched, combined with Japan's automatic Alkaline Ion line system, to produce Alkaline Ion Drink – Ion 3A. Modern production technology helps to retain the healthy alkaline ion element with great taste.
Alkaline Ion Drink – I-on 3A of AVIA Joint Stock Company is enthusiasm, wisdom, showing pioneering, and for the health of the whole community!
AVIA – Committed to a persistent and breakthrough Vietnam
Alkaline Ion Drinking Water – I-on 3A is a product extracted from pure natural water combined with a modern and closed production line. The whole process is strictly inspected and supervised to bring quality and safe products, making efforts for a persistent and breakthrough Vietnam.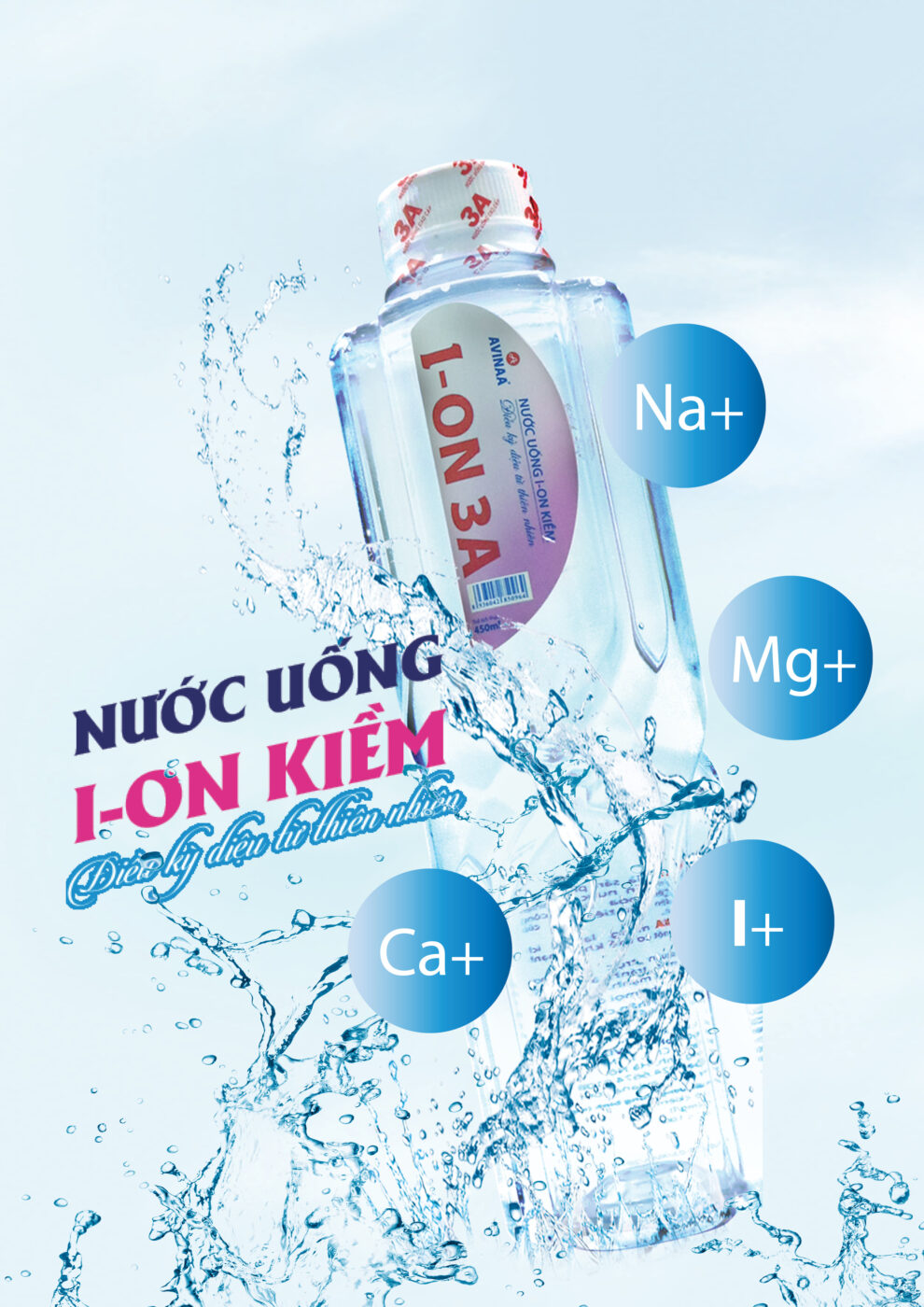 AVIA alkaline ionized drinking water is the perfect choice for all ages, especially athletes and workers with high intensity. With many beneficial mineral ions such as Na+, HCO3-…, 3A ion drinking water brings great effects to health, supplementing a daily amount of essential minerals for the body. Products to rehydrate, remineralize, and purify your body are always full of energy and enthusiasm for a long day of work and study.
3A ion bottled water of AVIA Joint Stock Company has officially launched to the Vietnamese consumer market. With the message "Secrets of a healthy life – A fresh choice", AVIA drinking water promises to bring practical values, be a public health solution, and be a companion of Vietnamese consumers.