On June 24, AVIA Joint Stock Company (under AMACCAO Group) officially exported the first shipment of AVINAA-3A purified water to the island nations of the Western Pacific. This is a step towards exporting to Singapore, opening the way to conquer the Southeast Asian market in particular and the world market in general.
10-year achievement of pure water "grade A"
The export of AVINAA-3A pure water consignment is the result of more than 10 years of "silently" creating a beverage product owned by Vietnamese people of AVIA Joint Stock Company.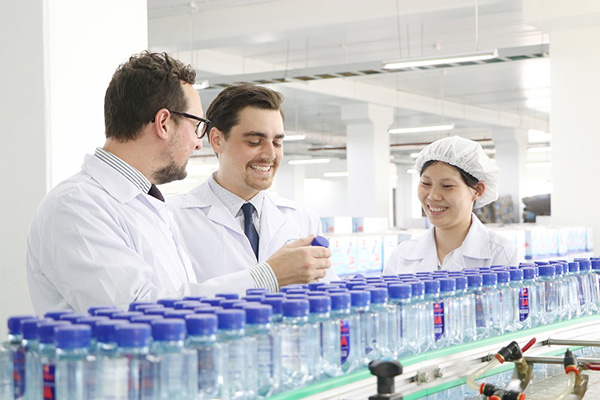 Ms. Ngo Thi Thanh Binh, Deputy General Director of Sales, AVIA Joint Stock Company, said: "We have signed a contract with an export partner to exclusively distribute AVINAA-3A purified water products to foreign countries. Products are expected to be exported to a number of Asian countries such as Singapore, Korea, Japan, China, some countries in the Western Pacific, and European countries including the UK, France, and Germany. This first shipment will be exported to the island countries of the Western Pacific Ocean and the next shipment will be to Singapore.
"Although the value of the shipment is not large, this is an important first step so that we will have the next shipment to be exported to foreign countries," said Ms. Ngo Thi Thanh Binh.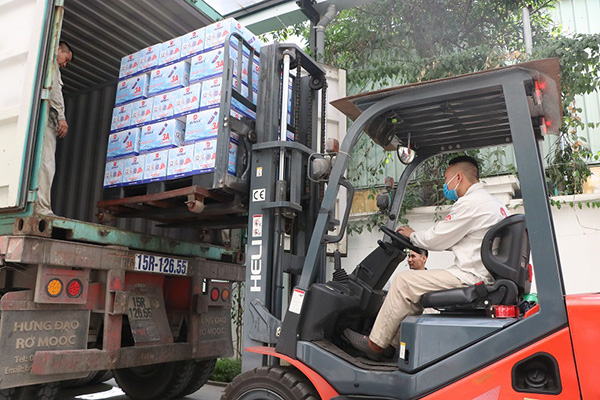 Referring to the process for AVINAA-3A pure water products to be accepted by international customers, Ms. Ngo Thi Thanh Binh said: "The first requirement our partners set for us is that the product must reach 100%. Vietnam high-quality goods. This is a 100% pure Vietnamese product, from the water source, to the final product, which is the water bottle that you are holding in your hand.
Ms. Ngo Thi Thanh Binh added: "When we received a proposal about exporting our products to foreign countries, we sent product samples to our partners for customer evaluation. Passing the "tests" for quality, the partner finally agreed to choose products of AVIA Joint Stock Company. Customers are impressed with the unique bottle design, the bottle is made of 100% PET virgin plastic, ensuring hygiene and safety. After this first shipment, the product will also be exported to the Singapore market. We all know that Singapore is a market with strict management of product quality, food hygiene, and safety, so the acceptance of AVIA's products by customers has confirmed the quality of AVINAA purified water. -3A".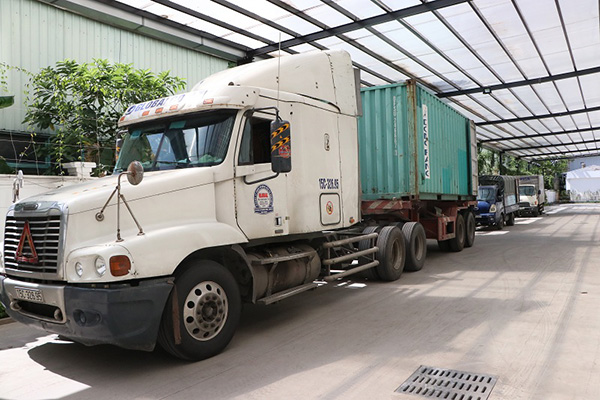 Understanding Vietnamese taste
The fact that AVIA's pure water product has initially entered the foreign market is the result of more than 10 years of hard work in making "A" pure water products for the Vietnamese people.
Since the 2000s, the founders of AVIA Joint Stock Company have always been concerned about developing beverage products to both express national pride and introduce to the world the country and people of Vietnam.
After many years of deciding to "travel" around 16 countries around the world, going to the farthest regions famous for water-alcohol products, in 2003, the AVIA factory was officially built on Dong Anh land, laying the first foundation for the dream of bringing culture and national spirit to the world.
In 2009, the AVIA factory officially came into operation and launched the first products, including AVINAA – 3A pure bottled water.
In order to compete with the products of many other international corporations, AVIA always modernizes machinery and equipment, modernizes the way of working, and applies automation to production and business. The introduction of a new production line and expansion of factory capacity in 2018 is also not out of that goal.
AVIA water is exploited and produced from the cleanest, purest, and most natural raw materials, which is groundwater taken from a depth of over 200 m.
Avia water is treated through Israel's modern technology system (made in the United States), with reverse osmosis and Ozone methods, sterilized through ultraviolet light, and is closely monitored and tested. closely according to international quality standards.
100% of AVIA's filtration system is imported directly from the United States and fully automated. AVIA's machinery – technological equipment has quality and standards that are on par with major brands in the world.
The difference of AVINAA-3A pure water is that it uses state-of-the-art technology that allows retaining the natural taste available in the primordial groundwater, creating a sweet taste like natural rainwater. This is confirmed by many customers only in AVINAA – 3A country.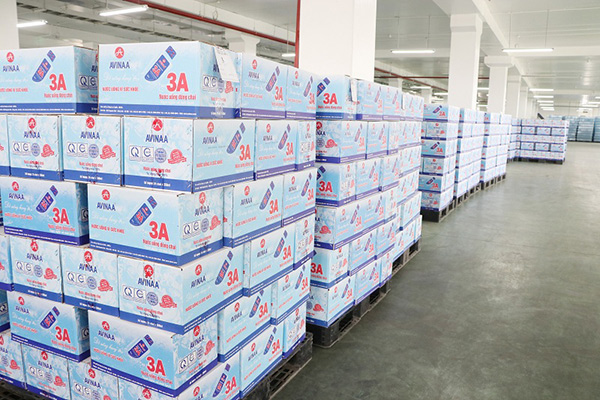 To create a product of pure water as sweet as rainwater, Mr. To Nhat, General Director of AMACCAO Group shared: AMACCAO has invited North American – Israel experts to study the habits and preferences of drinking water taste. of the Vietnamese. After 45 days of conducting a survey in the Northern region, experts have realized that the habit of Vietnamese people is to like the taste of natural rainwater, many families still have rainwater collection tanks to drink all year round. After the survey, the experts decided to manufacture and adjust the natural filter so that AVINAA-3A's drinking water tastes like natural rainwater. Then conduct a test for customers and employees of the corporation by "blind testing". That is, the expert will put rainwater and AVINAA-3A pure water into 2 identical cups for the test participants to distinguish each type.
As a result, no one can distinguish between rainwater and pure AVINAA-3A water. That affirms that AVINAA-3A pure water has a natural taste, sweet and cool like rainwater, unlike any other pure water on the market, but still retains minerals and is safe for children's health people.
Thanks to that, since starting to sell on the market until now, AVINAA-3A has grown in consumption by more than 200%/year without advertising. That is extremely impressive growth for a product that has to compete with a series of world "big players" in the domestic market.
MC.
(According to 24h)