After over 10 years of operation, AVINAA, the water-alcohol production plant belonging to Avia Co., JSC (a member of AMACCAO Group), has been on the verge of "overload" because of the greater demand from the increasing number of customers. Therefore, BODs have been decided to expand the scale of factories and put more investment into the production line systems.
From 2002, when the first founders laid the first bricks for the factory at Nguyen Khe – Dong Anh – Ha Noi Industrial Zone until now AVIA has confirmed its position in the market with water-alcohol products under AVINAA's brand.
According to the annual report, on average, AVINAA – 3A factory supplies around 3 million bottles per month to the market. However, with this number, AVIA's Board of Directors revealed: "It still has not met the market's demand". Therefore, from the beginning of 2018, BOD's decided to expand the production scale of the factory to satisfy the consistently growing requirements from customers.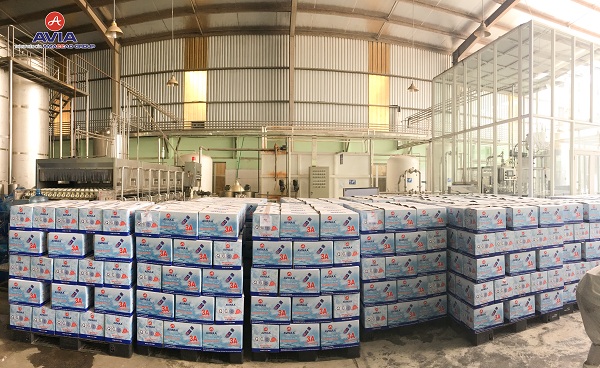 AVIA's product storage
Previously, the AVIA water-alcohol factory was only 10.000m2, including an alcohol plant, a water workshop, and a warehouse to store finished items. Currently, the AVIA water-alcohol factory has been expanded up to 3,5 hectares. Besides, the company is building a production complex and product display sector which is a 5-story building with a floor area of 5000m2/floor.
The production complex is in the process of construction
Representative of AVIA Co., JSC said: "Besides building the 5-story production complex building, AVIA also invests in the most modern manufacturing line system including water-alcohol extraction lines with a capacity of 15.000 bottle/hour and PET Bottle Blowing Machine".
In addition, the AVIA factory is going to invest in the new production line of Japanese Shochu and Sake alcohol, aiming to expand the market and meet the large customers' demand nowadays. After completing the production complex, AVIA will import modern machinery and invite Japanese experts for direct technology transfer and training of shochu and sake alcohol production to AVIA's technicians and staff.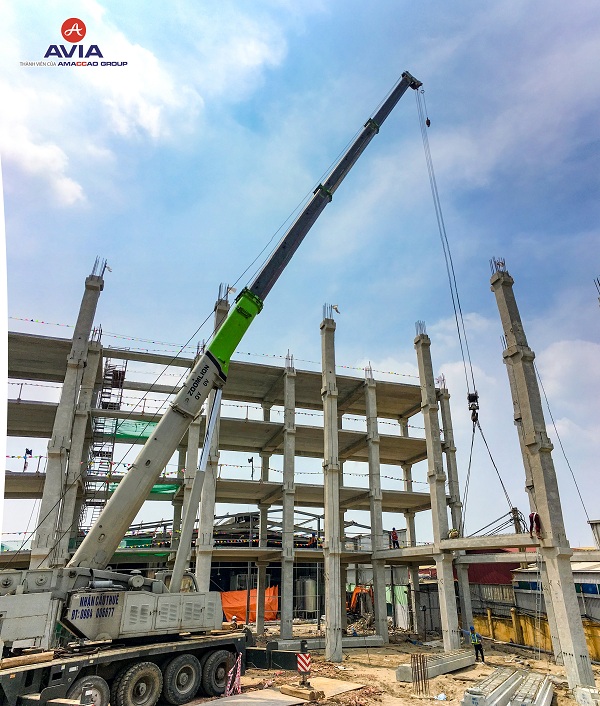 The whole production complex sector is implemented and built by AMACCAO Group
According to the schedule, AVIA's production complex and product display area will be completed this year and start operating in 2019. Here is the great milestone of AVIA Co., JSC, once again confirming the company's position in the market after over 10 years as well as firmly maintaining the trust of partners and customers in AVIA in particular and in AMACCAO Group in general.