On December 17, 2018, AMACCAO GROUP organized a training program for all employees in the whole corporation system at the head office (Vuon Dao building, Lac Long Quan, Tay Ho, Hanoi). The training session had the participation of AMACCAO GROUP's Board of Directors and nearly 300 employees working at the Group's headquarters, including employees of AVIA Joint Stock Company.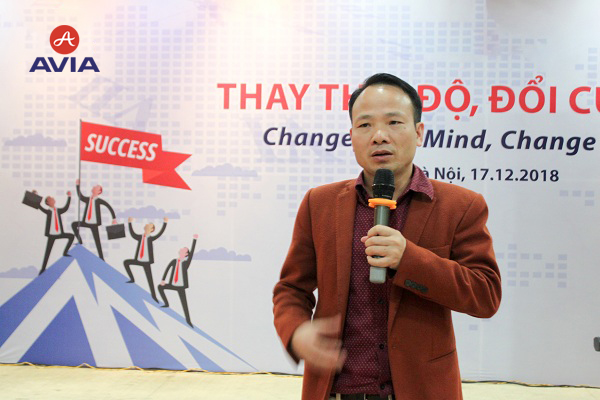 Mr. To Nhat – Vice Chairman of AMACCAO GROUP spoke at the training session
As the leading unit of AMACCAO GROUP, AVIA Joint Stock Company is always ready to participate in all activities organized by the Group with a high spirit of market demand, especially training activities. expertise & skills for employees. At AVIA in particular and AMACCAO in general, the human issue is always the core and decisive factor for success.
For the training program: "Change your attitude, change your life" organized by AMACCAO GROUP, lecturer Ngo Quang Vinh – Deputy Director of Tam Viet Group directly teaches, AVIA's staffs are especially important. heart. Those who have been working at  AVIA  all understand the saying: "Change your attitude, change your life". Over 10 years of establishment and development, all employees, from the leaders to the employees, are united in their efforts for the development of the company, and together overcome the most difficult times.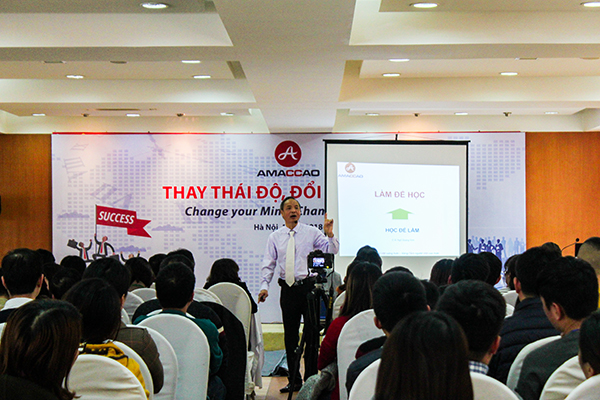 Mr. Ngo Quang Vinh at the training session
"Change your attitude, change your life" is not a book, but a real experience that speaker Ngo Quang Vinh has summed up during his life. According to him, attitude determines 70% of the success of businesses in particular and the success of people in life in general. Therefore, for businesses like AMACCAO GROUP in general and AVIA in particular, the success comes from the working attitude of the employees themselves. When we think we can do it and we will succeed, we will motivate ourselves to accomplish our goals, which in turn leads to action. Attitude is how you think about everything in life. With businesses, this is how you think about the development goals that the business owner offers. "Right thinking leads to right action. Wrong thinking leads to wrong action. And our most important skill is learning skill" – Mr. Ngo Quang Vinh said.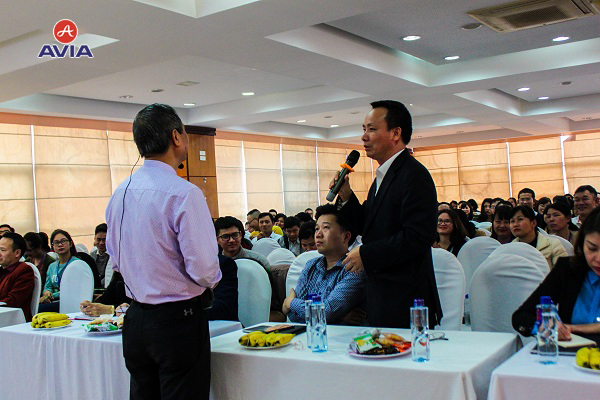 The Management Board of AMACCAO GROUP thanked the lecturers
These sharings of speaker Ngo Quang Vinh were welcomed and appreciated by AMACCAO employees in general and AVIA in particular. Mr. To Nhat – Vice Chairman of AMACCAO GROUP sent his sincere and deep thanks to the speaker and set his expectations for a change in the way of working and thinking of all employees in the Group to develop together. strongly, overcoming difficult times, moving towards building a prestigious and strong multi-industry economic group not only in Vietnam but also reaching out to the world.
Some pictures from the training session: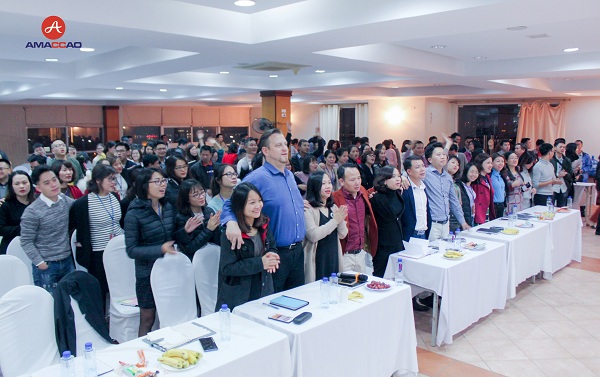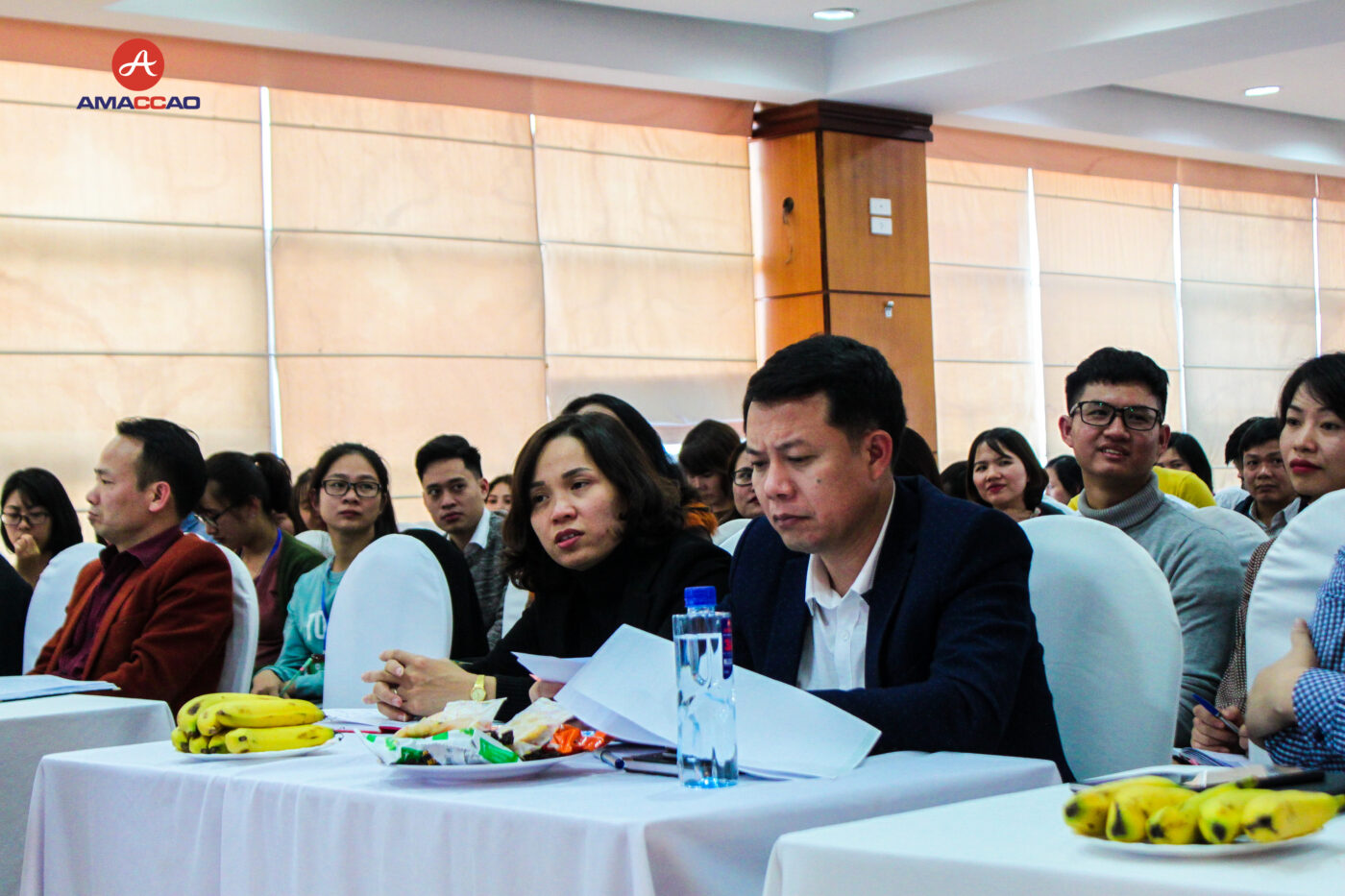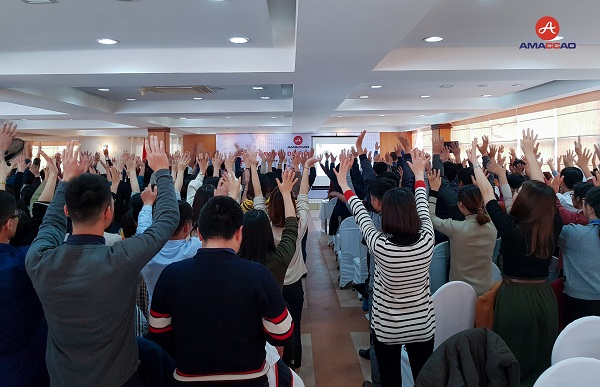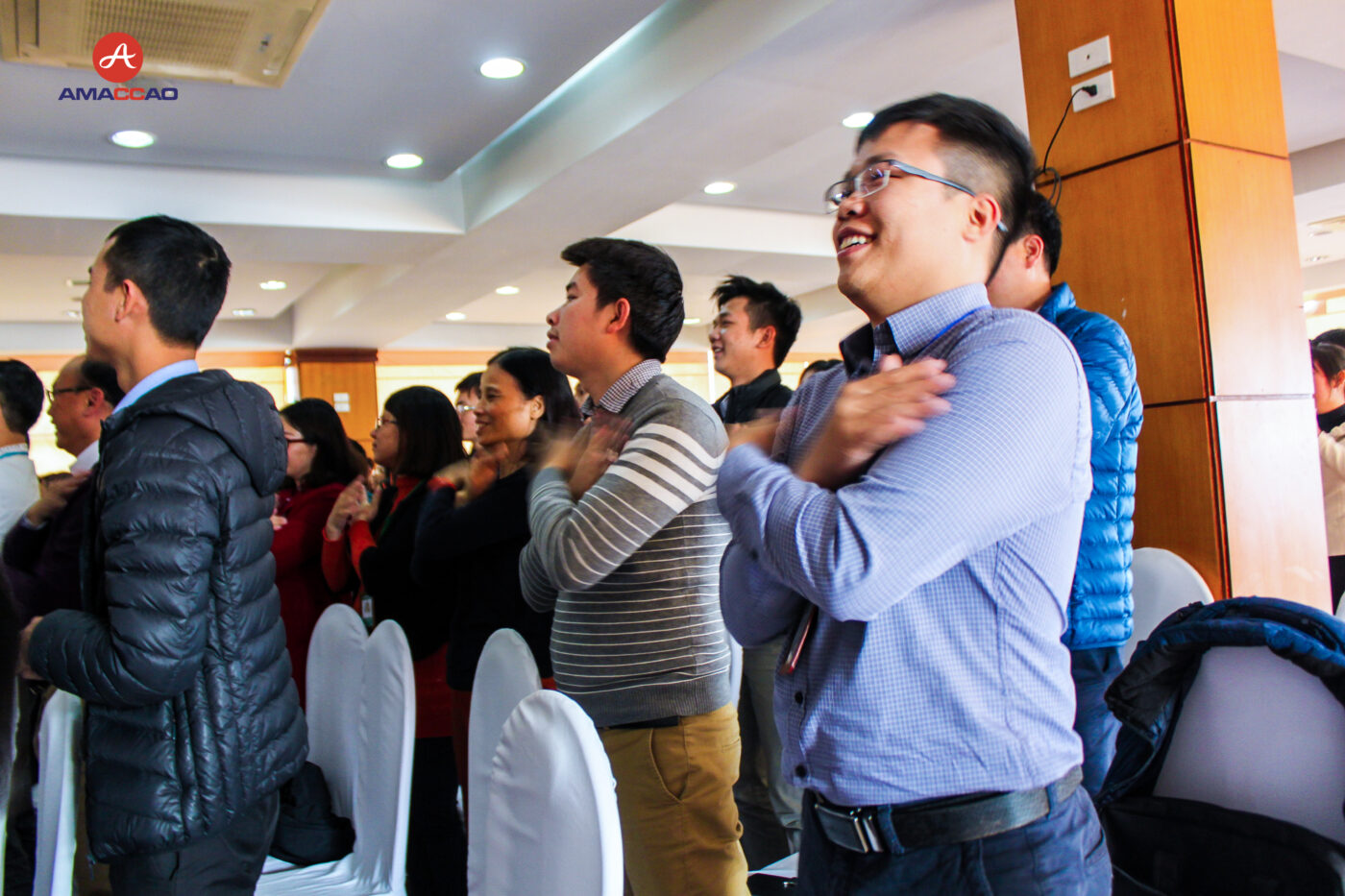 AMACCAO GROUP employees are excited to participate in the training session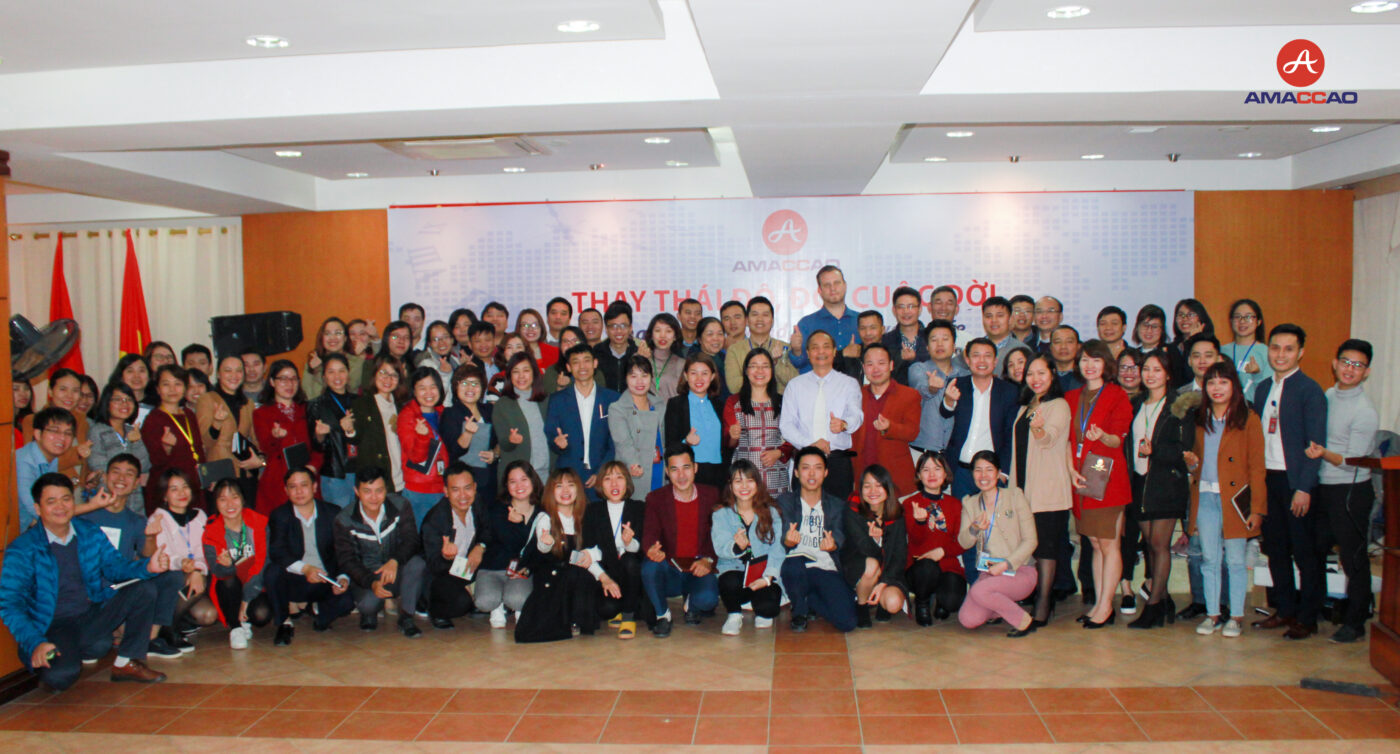 Take a commemorative photo after the training session