AMACCAO GROUP wishes to recruit high-quality human resources to join the Group.
With a history of establishment and development of over 23 years, AMACCAO GROUP is facing great opportunities and challenges when expanding its scale and developing many products in many different fields and industries with the goal of becoming a corporation. economic multi-field such as Construction; production and business; Investment and Education & Training. With great economic potential, AMACCAO has attracted and invited high-quality human resources and talented people to work at the Group.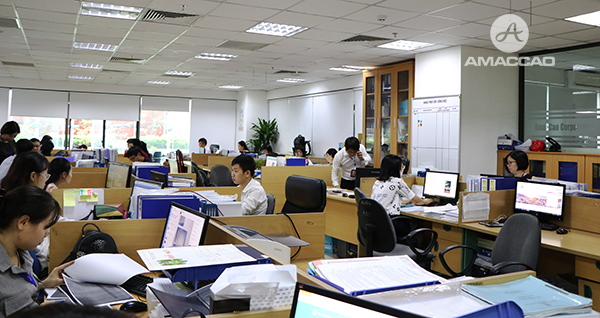 Currently, the number of employees of the Group has reached nearly 3,000 people, of which young people make up the majority. In order to meet the strong development, investment to expand many fields, AMACCAO is recruiting many suitable positions for the Group. According to Ms. Pham Thu – In charge of the Human Resources Department of AMACCAO Group, opportunities for career development, personal development, and career advancement are the factors that attract employees to join the Group. Besides, AMACCAO also commits to employees with attractive and preferential policies such as Paying according to working performance; There are opportunities for promotion, creating suitable titles; Investing in training and career development; Building a flexible, family-like environment.
Meeting and talking with some employees who have been attached to AMACCAO GROUP, most of them think that this is like a house that connects everyone together, despite many challenges and difficulties, it will definitely be an environment worthy of their dedication to development.
Here is a short video that the Communications Department of the Group has made about the vacancies and job opportunities at AMACCAO, invite you to watch: