Nowadays, bottled water has become a popular choice because of the convenience they bring. Explore the benefits of bottled water with AVIA in this article!
What is bottled water?
Bottled drinking water means drinking water products of natural origin such as spring water from high mountains, groundwater flowing through geological strata, well water, tap water… and possibly water through an industrial filtration system. bottled and marketed. Each bottled water production unit has a separate inlet water treatment process. Use pre-filtration and purification methods to ensure safe and clean bottled water that can be used for direct drinking.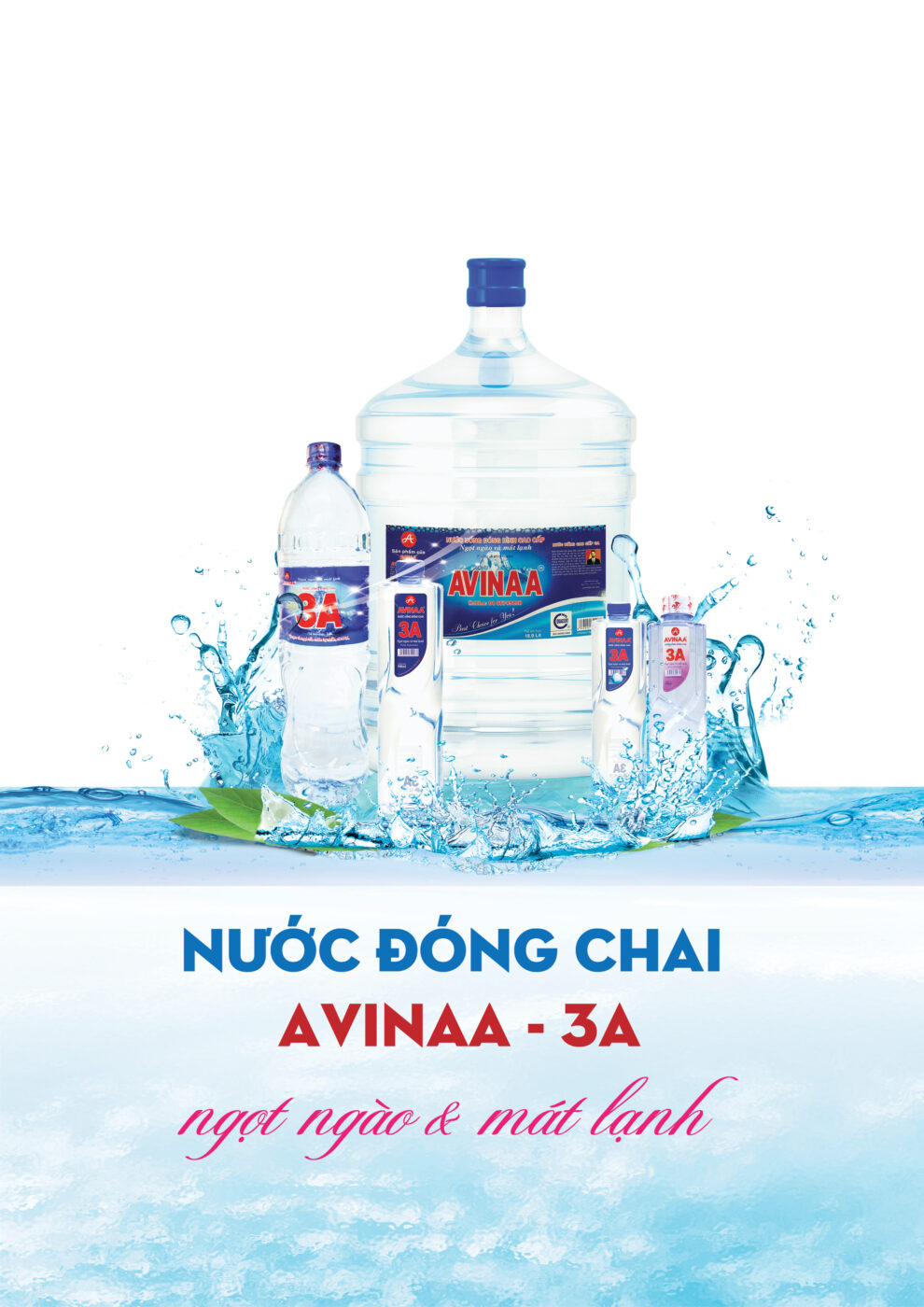 Types of bottled drinking water
Bottled water is usually produced in capacities of 350ml, 400ml, 450ml, 500ml, 1l, 1.5l.
Common misconceptions about bottled water
Many people often refer to bottled water as spring water or filtered water. However, this calling is not entirely accurate and can easily cause confusion.
Bottled water in Vietnam is divided into two main categories by the Ministry of Health: purified water/bottled water and mineral water/alkaline ionized water. If we call these two types of water together to become spring water and now filtered water, we have invisibly equated their value.
The advantages of choosing bottled water
Number 1 convenience
This is the number 1 and most important advantage of bottled water. You can bring water anywhere to be ready to provide enough water for the body every day. Whether it's going to school, work, going on a picnic,… Small water bottles are definitely not necessary in our bags.
Accurately measure water intake
You can know how many bottles of water you need to drink each day when each water bottle has a clear number of ml. To find out how much water your body needs to drink each day, refer to the weight-based water table.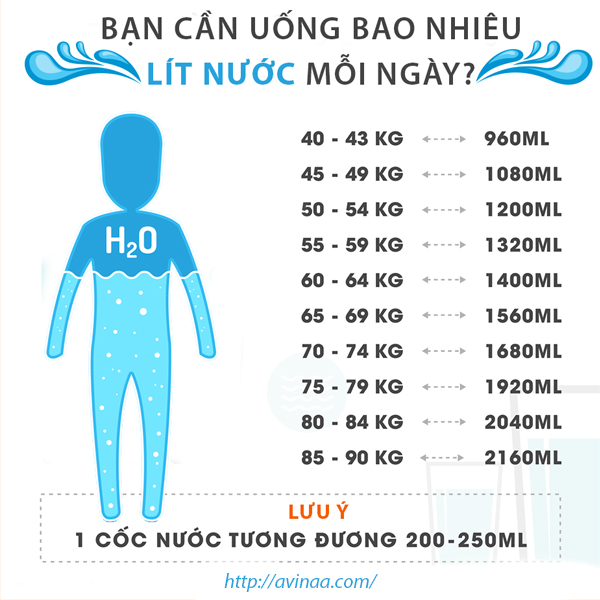 Table of measuring the amount of water corresponding to the body
Easy to store and transport whether at room temperature or once the bottle has been opened.
Consumers prefer to use bottled water because they often have a sweet and cool taste, different from the horizontal taste of boiled and cooled water, much of the chlorine smell of tap water.
3A bottled water is produced from one of the three best water sources in Hanoi at Nguyen Khe – Dong Anh. To create the best quality soft drink bottles, AVIA invests all the most advanced modern technology lines from the Federal Republic of Germany under the direct supervision of European and Japanese experts.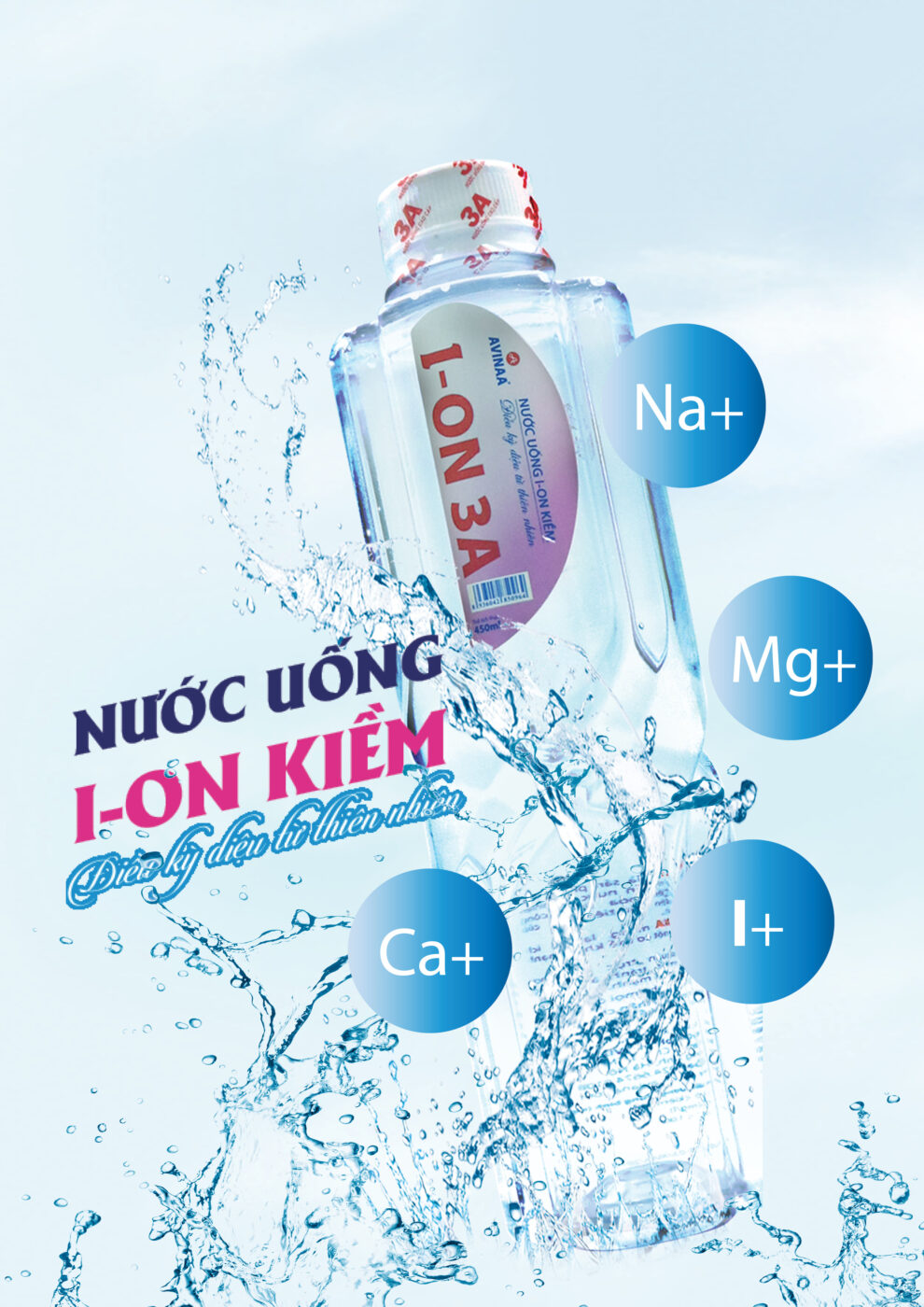 Ion 3A alkaline ionized water
AVIA offers both purified water – bottled drinking water 3A and alkaline ionized water 3A. Contact us now for specific advice.
3A bottled drinking water – the first choice from nature.
Contact Info
——————————————————–
AVIA JOINT STOCK COMPANY (Member of AMACCAO GROUP)
Website: http://avinaa.com/
Hotline: (024) 66 505 581
Factory: Block CN6, Nguyen Khe Industrial Park, Dong Anh, Hanoi
Representative office: 4th floor, HH Vuon Dao Building, 689 Lac Long Quan, Tay Ho, Hanoi.
#AVIA #AMACCAO #ionkiem #ion3a